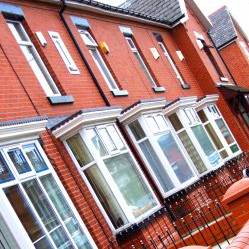 Property prices fell by 0.9% during August, figures from Nationwide Building Society reveal today.
The latest drop follows a slide of 0.5% in July, and is the first time house prices have dropped for two consecutive months since February 2009, according to the mutual (see the Free House Price Valuation guide).
The annual rise in values also weakened for the fourth consecutive month to stand at 3.9%, the lowest year-on-year increase since November last year.
The average home currently costs £169,347, according to Nationwide.
The data comes just days after economists warned that the housing market could be heading for a double dip.
Mortgages down
Figures from the Bank of England released earlier this week showed only 48,722 mortgages were approved for house purchase during July, a level economists consider to be consistent with house price falls.
Nationwide says the three month-on-three month growth rate, generally seen as a smoother indicator of market trends, was flat during the three months to the end of August, suggesting house prices had stagnated during the summer.
It warns that unless house prices bounced back strongly in September, the quarterly growth rate will turn negative next month.
Martin Gahbauer, Nationwide's chief economist, says: "Recent market trends remain consistent with an unwinding of the supply-demand imbalance that drove up prices for much of the last year.
"As more sellers have returned to the market, buyers have a greater selection of properties to choose from and more bargaining power with which to bid down asking prices."
Little distressed selling
But he adds that there is little evidence of distressed selling, with the number of homes repossessed falling during the second quarter of 2010.
He adds: "As such, the current period of price declines is likely to remain relatively modest.
"Given that the price increases of the last year had gotten ahead of the recovery in the wider economy, the current correction is not an unhealthy development."
But the latest report of house price falls is likely to do little to improve confidence among potential buyers, many of whom have adopted a 'wait and see approach' due to concerns about the state of the economy, job security and the impact of future tax rises.
The ongoing lack of mortgage finance is also holding back the market, as lenders continue to demand high deposits for their most competitive deals.
Economists are divided on how far they expect house prices to fall, with some predicting drops of only 3% to 5% before the market stabilises again, while other expect property to lose around 25% of its value between the beginning of this year and the end of 2012.
Further reading/Key links
Valuation loophole: Free house price valuation
Cut home loan debt: Cheap Mortgage Finding
Latest house prices: Nationwide, Land Registry, Halifax