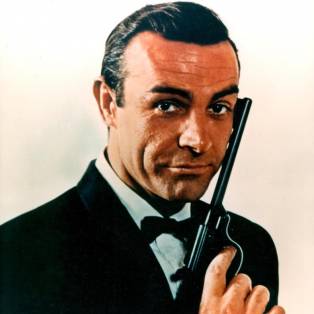 Banks have wielded an axe to many of the top savings bond rates to completely shake-up the best buy tables.
The top one, two, three and five-year deals have all been pulled this week (see the Top Savings guide). And experts are predicting further drops in the near future.
With Retail Prices Index inflation, at 4.7%, still well above the after-tax return on virtually every standard savings account, it's almost impossible to make your money grow in real terms if the cost of living keeps rising at the same pace.
Nearly all deals are now losings accounts as your purchasing power shrinks when you deposit cash (explained below) so it's crucial to find the best rates possible to offset the loss.
Rates slashed
This week we've seen:
Bank of Baroda, which had hogged most of the fixed rate best buys, cut its one, two, three and five-year fixes by up to 0.3 percentage points.


ICICI Bank, which featured high in the best-buys, has cut numerous rates. For instance, its three-year fix has gone from 4.15% to 4%.


Aldermore Bank, another high flyer, has cut some its best rates by up to 0.26 percentage points. Its one-year fix is down from 3.01% to 2.75%, for example. It has also cut some of its fixed rate cash Isas. Its market-leading one-year deal is now at 2.8%, from 3% (see the Top Cash Isas guide).
Kevin Mountford, from price comparison site Moneysupermarket.com, puts the rate cuts down to banks having filled their desired customer quota rather than any significant shift in the economic climate.
He explains: "The banks have probably got the in-flow of savers they wanted with their high rates meaning they can now lower them. Once you are no longer the best buy, you don't get the same business.
"I think there will be a lowering of rates in the weeks ahead but we don't know how far that may go."
Current best buys
Following the cuts, the top one-year fix comes from Punjab National Bank at 3.1% (formerly Bank of Baroda at 3.15%). The best two-year deal is from Birmingham Midshires at 3.6% (previously Baroda at 3.8%), while the top three-year offering is from the AA at 4.1% (previously Baroda at 4.3%).
Baroda still has the top five-year option at 4.8%, though this is down from its previous 4.9% rate (see the Top Savings guide).
If you take a fix your money is normally locked away for the term, though there are exceptions. For instance, State Bank of India's five-year deal, which would earn you up to 4.5%, allows withdrawals on each anniversary.
Dan Plant, MoneySavingExpert.com, money analyst, says: "It's bad news for savers that rates are coming down. Even though you can't beat inflation, that doesn't mean do nothing.
"Make sure you chase the best rates possible to minimise the impact."
Inflation stays high
The rate cuts are compounded by inflation remaining high in August.
The Consumer Prices Index (CPI) inflation measure, which does not include housing costs, indicated the cost of living rose by 3.1% in the year to August.
CPI stood at 3.1% in July while the current 4.7% RPI figure was down from 4.8% in July.
If £1,000 buys you ten weekly shops now, based on the 4.7% RPI figure remaining the same for a year, you will need £1,047 to purchase the same items in 12 months. But on the best one-year fix at 3.1% a basic rate taxpayer would come out with £1,024.80 in a year after tax.
Further reading/Key links
Best rates: Top Savings, Top Fixed Savings
Stay safe: Safe Savings