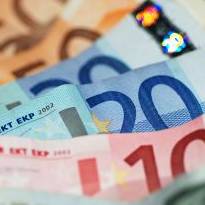 Victims of the Crown Currency Exchange collapse who ordered money shortly before the company's demise have been given a glimmer of hope of getting their cash back.
The failed firm's joint administrators MCR and SPW are considering whether those whose order was processed between 29 September and 4 October can be placed higher up the priority list when the company's funds are dished out to creditors (those owed money).
This could include those who ordered before that period whose payment was processed during those days (see Crown Currency Exchange fails MSE News story).
The significance of that time-frame is Crown told its bank, Barclays, on 29 September it was insolvent, at which point its accounts were frozen. However, administrators were only called in on 4 October.
It is understood Crown should not have processed orders during that period.
However, if some are given priority it will reduce what's left in the pot for others.
Warning to victims
The administrators stress this does not mean victims who ordered close to the collapse will definitely get their money back or that they definitely stand a better chance, only that they are weighing up the position of those affected.
MCR and SPW are still investigating where any money processed in that time went. It is likely it was held in a separate account, but this has not been confirmed.
Even if the administrators decide to prioritise those who made orders close to the collapse, it may require a court order.
At present, all 13,000 customers who have lost a combined £20 million are considered unsecured creditors. This means they are among those at the bottom of the priority list when money is given to creditors.
Customers represent the bulk of creditors so, after administrators' fees are paid, they will get the majority of what is left.
Unless the administrators uncover further assets, the most victims could get, assuming the status quo remains, is around 10% of what they are owed.
Crown only had £2 million in its bank account and £1 million in overseas currency (against the £20 million owed to customers). Even then, once administrator fees are deducted that sum will fall.
MCR does not know how many customers ordered currency in the run up to Crown's collapse or how much was ordered during that time.
It stresses that Barclays did all it could during that period to prevent money being withdrawn from Crown's business account.
'Limited hope'
The administrators say in a statement: "This may provide some hope for a very limited number of consumers but we will need to review the position very carefully and taking into account each customer's circumstances prior to making any final decision.
"It could mean that the administrators may need to obtain a determination of the court. At this moment, no decision has been made and consumers need not contact the administrators."
This review work will take at least three weeks and no update is expected until the week commencing 8 November.
Further reading/Key links
Get cheap currency: Cheap Travel Money
Administrators' statement: Crown latest