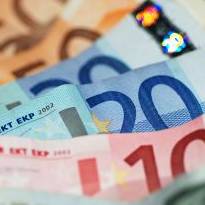 Update: 5 October, 7pm. MoneySavingExpert.com has hired an insolvency expert to help Crown victims fight for their cash back.
Over 13,000 overseas cash traders and holidaymakers have been left fearing for their money after a major currency firm went into administration today.
Crown Currency Exchange, based in Cornwall, has been placed into the hands of administrators MCR and SPW, after its bank accounts were frozen late last week.
MCR says any currency ordered which has yet to arrive will not be delivered.
The company, which mainly sold overseas cash, also traded as Travel Money Services.
The administrators have confirmed Crown only took payment by cash, cheque or bank transfer, so those affected will not have the same rights as consumers who pay on plastic. MCR warns it could be over six months before victims find out if they'll get compensation.
Card companies can often give compensation if cash is not delivered, under section 75 of the Consumer Credit Act, though this won't apply to all cash transactions (see the Section 75 guide).
The problems are compounded by the fact some currency firms such as Crown are registered with the FSA but are neither authorised by it nor covered by the Financial Services Compensation Scheme (FSCS).
The collapse has come as a shock to many, as the firm has long been one of the best buy currency providers.
It was listed on our TravelMoneyMaximiser comparison tool (but is now removed), as well as being publicised by other media outlets such as the Guardian, the Daily Mail group and Which? Money.

Below is the information we have so far, updates to follow.
Who is affected?
Consumers began complaining on our forum late on Thursday and into the weekend that cash they had expected to arrive had not been delivered.
It is understood the majority of those affected bought cash in advance for pick up weeks or months later.
This is a form of currency speculation, and increases the risk of negative exchange rate fluctuations, while you also risk the company that holds your money going bust in the interim.

Will you get compensation?
The city watchdog, the Financial Services Authority (FSA), says there is little regulation of currency firms so you do not have any regulatory-based compensation rights as you would if your bank went bust.
The FSCS guarantees the first £50,000 per person, per institution of your savings. But it does NOT protect foreign currency transactions of this sort.
There is unlikely to be any mainstream travel insurance policy that protects against a currency firm going bust, the Association of British Insurers adds.
As with any administration, you need to register as a creditor (those owed money) to get money back from company's remaining piles of cash but the firm's administrators have yet to determine how much money Crown had or which creditors get priority when leftover cash is dished out.
It warns this process could take at least six months.
While customers tend to be lower on the list of creditors, it's thought this type of business had low overheads meaning there could be fewer creditors.
Plus, as its bank, Barclays, froze its account early, there may be cash available.

Paul Clark, a partner at MCR says: "We believe over 13,000 consumers have been directly affected and we will be in contact with them shortly to advise them on their individual status.
"The administration process is in its early days and we cannot guarantee an early resolution for those looking for a quick return of their money.
"We will give updates in due course."

While the chances are limited, it is worth contacting your bank if you paid by bank transfer or cheque and asking if it will help, especially if you are in hardship.

Please report any success in the discussion link below.
Who can you contact for advice?
MCR says it will shortly re-open Crown's call centres so keep an eye out for the number on its website.
You can also email crowncurrencyexchange@mcr.uk.com. MCR stresses that as there are over 13,000 customers affected immediate response will not be possible.
Comment from MoneySavingExpert.com

Martin Lewis, MoneySavingExpert.com creator, says: "The lack of protection for people exchanging foreign currency is a scandal, and here it has reared its ugly face. Without a compensation system in place it runs the risk of hitting the market's competitiveness.

"As we're one of the many journalistic organisations and consumer groups that included Crown in best-buys, I want to say we're very sorry to hear people are in this position.
"Our TMM tool is very simple. It lists all the main online firms to find people the best rates.
"And in honesty, while we will do a post-mortem, we're not quite sure what we could or should have done differently, as this email from one distressed customer shows: 'Through your website, I found Crown Currency Exchange and have used it happily and successfully over the last 3 years. Now, it has over £3,000 of my money for euros.'

"This is the problem. Crown was not a fly-by-night company. It had a track record of good pricing and successful delivery and a good reputation (both within our forums and elsewhere). This person continued to use it a number of times.

"Companies big and small go bust, especially in current times, from Woolworths, to MFI and now to Crown, and it's very often only once a company is in administration you know it's struggling.
"The fact there is no protection in place or that firms aren't mandated to keep money in a ring-fenced client account is a real problem.

"It is still early days, though we will continue to follow the story closely and find out if there's anything customers can do to get their cash back."
Further reading/Key links
Get cheap currency: TravelMoneyMax.com, Cheap Travel Money
Administrators' statement: Crown latest