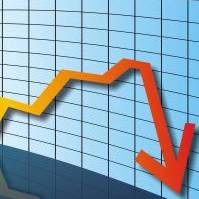 The UK housing market suffered a major jolt today as figures from Halifax revealed prices slumped 3.6% in September – the biggest monthly drop since figures were first compiled in 1983.
The group says an increase in the number of properties on the market, combined with a drop in demand fuelled by uncertainty over the economy, forced prices down (see the Free House Price Valuation guide).
Martin Ellis, housing economist with Halifax, says it is too early to conclude September's fall represents the beginning of a sustained period of declining house prices.
The figures contrast with statistics reported by Nationwide last week which showed house prices edged slightly higher by 0.1% in September.
Although the monthly data differs significantly, the three month-on-three month decline for the two groups was exactly the same at 0.9%.
Ellis adds: "Looking at quarterly figures – a better measure of the underlying trend – house prices in the third quarter of 2010 were 0.9% lower than in the second quarter of 2010.
"This rate of decline is significantly slower than the quarterly changes of between minus 5% and minus 6% that were seen in the second half of 2008."
Uncertain future
Halifax adds that house prices still remain higher than a year ago, with prices in September up 2.6% on last year.
Ellis says that prospects for the housing market are uncertain.
He explains: "Earnings growth is expected to be very modest over the next year, tax rises are on the way and more people are putting their homes on the market. These will all be constraints on the market, dampening house prices."
Howard Archer, chief UK and European economist at IHS Global Insight, says the Halifax figures are "at face value, an absolute shocker" but it is important to put them into perspective.
Archer says: "Rather than crash, we expect house prices to trend down relatively gradually over the final months of 2010 and in 2011 to lose around 10% in value.
"There is however likely to be significant volatility around this gradual overall downward trend."
Bank of England industry-wide figures recently showed the number of mortgages approved for house purchase during August fell to 47,372, the lowest level in six months, which economists consider to be consistent with house price falls.
Further reading/Key links
Valuation loophole: Free house price valuation
Cut home loan debt: The Remortgage Guide, Free Mortgage Guide
Latest house prices: Nationwide, Land Registry, Halifax