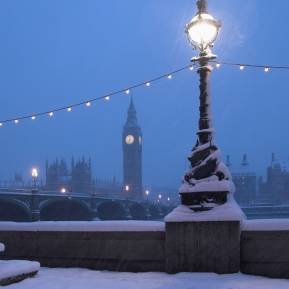 The freezing temperatures in parts of the UK have triggered the first cold weather payments this winter, the Government has announced.
Nearly 80,000 households will receive £25 each during the coming few days to help cover the cost of heating their homes during the cold snap (see the Benefits Check-Up guide).
Payments are made to vulnerable households when average temperatures are recorded or forecast to be 0C or lower for seven consecutive days.
The first round of payments to be made this winter will go to eligible households in Aviemore, Tulloch Bridge and Braemar in Scotland and Vyrnwy, Tredegar and Sennybridge in Wales.
The money will be paid directly into people's bank accounts, and they should receive the cash by 1 December.
Minister for Pensions Steve Webb says: "Cold weather payments provide real help to the most vulnerable people and that is why the coalition Government took action to permanently increase them to £25 from the budgeted rate of £8.50.
"We don't want people to worry about turning up their heating when temperatures plummet."
Who qualifies?
Around four million people are potentially eligible for cold weather payments, more than two million of whom are pensioners who receive the pension credit.
Payments are also made to disabled adults and children, and families with children under five who receive an income-related benefit.
Around 11.9 million cold weather payments worth £297 million were made to households last winter.
In addition to the cold weather payments, most pensioners also receive winter fuel payments of £250 for households with someone aged up to 79 and £400 for households with someone aged 80 or over.
Pensioners can also receive help meeting the cost of insulating their property through the Warm Front scheme.
Further reading/Key links
Boost income: Benefits Check-up, State Pension Boosting, Top Savings