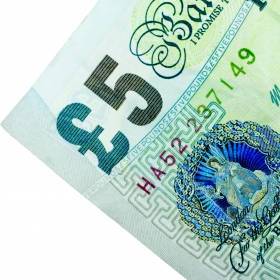 The owner of two major cashback websites is set to go bust meaning users won't get the majority of the hundreds of thousands of pounds they had collectively accrued.
Cashbackkings.com and Rpoints.com formally stopped customers redeeming money from their accounts at midday today as their parent company, Rpoints Limited, has been hit with a winding up petition that it will not fight (see the Top Cashback Sites and Cheap Online Shopping guides).
Rpoints Ltd director Richard Yendall told MoneySavingExpert.com the company is likely to go into liquidation following a High Court hearing on 24 November to consider the petition brought by a landlord who has not been paid by the firm. Yendall admits the company has serious financial problems.
The two cashback sites are still trading, with transactions from lunchtime today backed by a third-party (Update. 12 Nov, 11am: both sites now appear down).
Rpoints Ltd is hoping the pair will be bought and says an offer has already been made. But any sale is unlikely to help those owed money.
MoneySavingExpert.com warned last month of impending problems within the sector in our weekly newsletter, where we reiterated that users should always withdraw money as soon as it is available as there is no consumer protection on cashback. We also said only ever view cashback as a bonus and don't count it as money until in your bank account.
How users are affected
Those with cashback due will now become creditors along with HM Revenue and Customs, staff and suppliers. Those creditors will be paid a percentage of the sums owed based on the value of assets the company has. It is unclear exactly how much creditors will get back or the value of their combined losses.
Yendall says Cashbackkings.com and Rpoints.com have around 250,000 members combined but he stresses "only a fraction" of those are owed money.
Cashback site users earn money by clicking to their chosen retailer via the cashback web page.
If everything goes smoothly, the retailer pays the cashback site commission, which it shares with users who then usually have to request the money once available in their cashback site account, usually a couple of months later. So, in this case, any unclaimed sums are at risk.
Archna Luthra, MoneySavingExpert.com consumer products analyst, says: "Sadly, what we feared has now happened. We've always said cashback should be seen as an added bonus, rather than a core part of the decision for getting a product.
"These sites are often small companies with limited backing, so there's no protection if something goes wrong. While many people happily use cashback sites, this reinforces our core warning to always first ensure you're getting the best deal on whatever you're buying.
"That way, if you don't get paid the cashback there is no real loss, though of course it is disappointing."
Rpoints Ltd official statement
Yendall says: "Rpoints Ltd is in financial difficulty. Options to rescue the company have been explored but today it has become clear this is not possible and I have now suspended the redemption facility.
"The company is the subject of a winding-up order and it is unlikely members will receive payment in full for any transactions generated up to midday today. I am unable to make further payments from the company's accounts.
"I expect the company will enter into liquidation in the near future and members who are awaiting cashback will be treated as creditors along with other company creditors.
"Creditors will receive official communication in due course, but I would expect the company's websites will be sold to another company as part of that process.
"So the operation of the website for transactions from today onwards will not necessarily change."
Our five top cashback site tips
Think of cashback as a bonus – it's not guaranteed as transactions are not always tracked.
The money isn't yours until it's in your bank account. Cashback sites are easy to set up and some go bust.
Never store cash in a cashback site. Withdraw it ASAP.
Focus on the cheapest deal, not the cashback. It's easy to be seduced by £50 cashback but if it means buying a product that's £100 more, it's a false economy.
Clear your cookies. Cashback sites track by putting markers (cookies) that identify you. If not cleared, your transaction may not register. Cookies options are usually in the 'tools' drop-down on internet browsers.
Further reading/Key links
Cut costs: Top Cashback Sites, Cheap Online Shopping