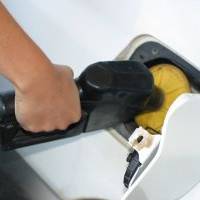 Savers and motorists have suffered another blow as higher fuel prices helped keep rises in the cost of living over the past year well above the Bank of England's inflation target.
The official Consumer Prices Index (CPI) measure rose to 3.2% in October from 3.1% in September, figures from the Office of National Statistics show today (see the Top Savings guide).
This is way above the government goal of 2%. The Retail Prices Index measure (RPI), which includes housing costs, fell marginally from 4.6% to 4.5% last month.
Soaring costs at the petrol pumps were largely behind the inflation increase following the Government's fuel duty rise on 1 October (see the Cheap Petrol & Diesel guide).
But it's not just drivers who have suffered. If the cost of living continues to rise at this speed, savers will struggle to keep pace which means the true value of their nest eggs may fall.
Even if you find one of the few rates higher than 4.5%, remember, unless it's in a cash Isa it's likely any interest will be taxed which diminishes the return.
Savings rates have struggled to keep pace with inflation this year.
How does inflation affect savings?
The idea of saving money is to keep it for a rainy day or a special purchase, but also to make that cash grow.
What you don't want to happen is for your cash to lose value. While it may grow even on a 0.01% interest rate, if prices rise by 4.5% in the coming year, your cash will buy you a lot less in 12 months than it does now.
Imagine you've £1,000 in the top 2.9% instant access savings account, after (basic rate) tax you'd have £1,023.20 in a year – as you've earned £23.20 interest.
Now suppose that £1,000 is enough for ten weekly supermarket trips. If prices rise by 4.5% next year, you'd need £1,045 to buy the same goods.
So although your savings might have grown, the impact of inflation means what you can buy with it has decreased.
Warning of further rises
CPI is now back up to the level seen in June having remained stubbornly above target since November last year.
And there is expected to be further pain, with the Bank warning in its latest forecast report that higher bills and the impending VAT rise to 20% in January could see CPI spike to 3.5% over the coming months
The ONS says petrol prices rose by 2.1p a litre between September and October, while beer, wine and tobacco were also more expensive.
Big increases in computer games bought on the high street also drove a record rise in inflation for recreation and culture goods.
But there was some relief on food bills as shoppers were helped by lower vegetable and meat prices, with pork in particular cheaper due to healthy stock levels.
Property price drops sent the RPI measure down as values have been falling in recent months, while they were rising this time last year.
Additional reporting by the Press Association.
Further reading/Key links
Best rates: Top Savings, Top Fixed Savings
Cut costs: Cheap Petrol & Diesel