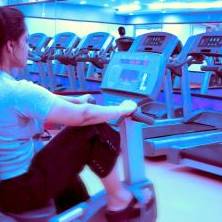 Nationwide gym chain Fitness First is facing the wrath of thousands of members after hiking costs by up to an inflation busting 32% for the new year.
MoneySavers have not only expressed their anger at the rise but many report the company has made it impossible to cancel their membership before the 1 January increase due to a quirk in its rules (see the Cheap Gyms guide).
Fitness First refused to comment officially on the hikes but when MoneySavingExpert.com rang its customer services department this afternoon an agent said every member would see a rise, though some by more than others.
He said: "Those who pay higher prices already will see a small rise. Those who pay lower prices may see larger hikes to bring them in line with everyone else."
The gym chain sent a batch of letters last week, dated 30 November, to notify members of the jump, and the call centre agent said another batch is due to be sent this week.
'False promises'
Users have already vented their disappointment on our forum.
One member, greezmonkey, says his costs will rise by 32% from £24.95 a month to £32.95 a month, meaning a £96 a year hike to £395.40.
He adds: "When I joined six months ago on a promotional rate I queried the contract item where it states membership fees may increase at the club's discretion. I was told this wouldn't happen as I was on a promotional rate.

"Now I've got a letter telling me the membership would increase. Since nobody at the club wanted to deal with this I ended up calling the head office and got the 'don't care' attitude.
"Don't get caught out like myself and others on false promises."
In one letter sent to an MSE team member, he has been given a 24% rise from £42 per month to £51.95. Over a year he would pay £623.40 under the new regime instead of £502 – £119.40 more.
The letter puts the increase down to the VAT rise from 17.5% to 20% in January and "rising costs". The official Consumer Prices Index inflation measure currently stands at 3.2%.
Cancellation problems
To make matters worse, many users who choose to terminate their membership will still have to pay the higher costs until 30 January even though they are under the impression they can cancel by giving 30 days' notice.
However, Fitness First says the 30 days starts at the beginning of the month after you give notice.
Those whose letters are dated 30 November cannot possibly cancel in time given they could only have got their letters on 1 December, at the earliest.
What can you do about it?
If you want to remain with Fitness First, threaten to cancel to try to haggle a better deal.
When the MSE team member haggled with customer services, he was offered a £6.95 drop in monthly costs to £45 but on the proviso he only has access to one gym. His current membership allows him to use multiple Fitness First centres.
One MoneySaver has also reported getting 15 months for the price of 12 by paying for a year up-front.
If you're still unhappy or want to switch anyway, see our Cheap Gyms guide to help cut costs.
Further reading/Key links
Work-out for less: Cheap Gyms
Save on health cover: Private Medical Insurance