Cheap Gym Membership & Fitness
Free gym passes and bootcamps
Get Our Free Money Tips Email!
For all the latest deals, guides and loopholes - join the 12m who get it. Don't miss out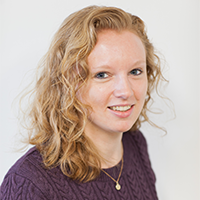 Sarah M and Sarah G | Edited by Gary
Updated 9 Jan 2018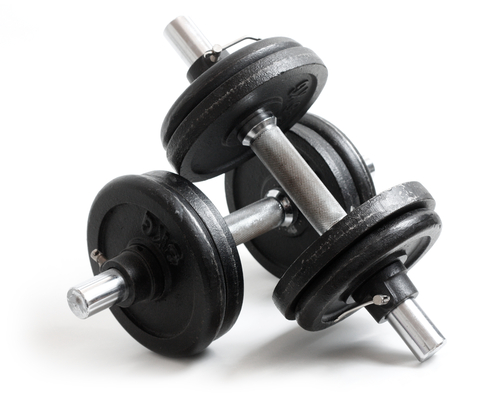 We've all been there, signing up to a new gym filled with good intentions and notions of visible abs and biceps. Yet most of us never actually go to the gym and find that contracts are hard to break. This guide will take you through whether you need to pay for a gym at all, and if you do, how to shed pounds whilst saving £££s.
This is a full list of the deals we've found, from the latest free trials and pay-as-you-go deals, to no-frills gyms from £10-ish/month. Plus, learn what to watch out for with contracts, and what to do when membership goes wrong.
Don't commit unless you'll use it
With the summer holidays just around the corner, many of you will suddenly feel the need to get yourselves down to the gym. However, will power isn't as easy to summon as the image of that white sandy beach...
First things first, never think of a gym membership in terms of its monthly cost but a yearly expenditure instead. For instance, a £50/month membership will set you back £600 over the year. And don't forget to factor in any administration or joining fees to the monthly charge.
#gymfail
If you're throwing away cash on an unused membership each month and are out of contract, cancel, otherwise the only thing you'll be keeping trim is your wallet as these #gymfail tweets show:
Paid £270 for a year's membership, went for one swim. Most expensive swim ever.
I used to pay £102/month for a family gym membership for 1 year - I only went five times.
Grab free or £1 gym passes
Before you join the gym or a fitness group, grab a free trial to test whether the new fitness regime's for you. You can also ask a mate whether their gym gives them free guest passes, and work out with them for free.
---
MoveGB: £1 a week membership
Over 5,500 venues
Get a £1 per week membership by registering your email address and postcode with MoveGB. You'll initally pay £1 for your first seven days and will then be billed £4 every four weeks. MoveGB has told us that you're able to cancel your membership at anytime, if you choose.
MoveGB doesn't have its own clubs, but rather gives you access to selected gyms, yoga studios, climbing walls, swimming pools, leisure centres etc. To see which venues are participating in the offer, go via the link above, scroll to the end and zoom on your chosen city (or go to 'list view') - all those included will have a green 'Discover' tag.
You'll feel the biggest benefit of services like MoveGB if you like your workouts to have a bit of variety. However, if you prefer to stick to the same gym nearest your house or place of work, MoveGB recommends you sign up with that particular gym directly.
Over-16s only.
---
Anytime Fitness: free 3-day pass
148 branches across the UK


You can get a free three-day pass if you register with Anytime Fitness. There are 148 branches across the UK (over 4,000 worldwide) - find your nearest.
You'll need to use your pass within two weeks of signing up. It's valid for non-members only and the days have to be used consecutively.
---
DW Fitness First: free 3-day pass
121 gyms across the UK
Get a free three-day pass by registering with DW Fitness First (formerly just Fitness First). You'll get a phone call soon after to confirm your application and arrange your first visit. The three-day pass has to be used on consecutive days and cannot be split up.
Valid at all DW Fitness First clubs but must be used within 14 days. See the full T&Cs. Find your nearest DW Fitness First. Over-16s only.

---
PayAsUGym: free 1-day pass
3,000+ venues across the UK
PayAsUGym* gives you access to 3,000+ gyms UK-wide (find your nearest*). Sign up with the code MSEFREE to get your free 1-day pass, which is normally between £5-£30 depending on the location.
The offer's only available for new customers, or if you've not used PayAsUGym for over six months you may also be able to get it.
---
Better leisure centres: free 1-day pass
257 leisure centres across England, Wales & N. Ireland
You can get a free one-day pass by going to the Better website - find your nearest leisure centre. Once you've signed up, you'll be able to print your voucher or show it on your smartphone to redeem.
The free pass is only available to non-members, and you'll need to book an introductory session before you can use the gym. The pass has to be used on the day of your introductory session.
---
Nuffield Health: free 1-day pass
111 clubs across England, Wales and Scotland
You can get a free one-day pass at selected gyms by filling in the form on the Nuffield website - check if your nearest club is participating, as those promoting the offer can vary.
It's one pass per person and you must book an appointment at your local Nuffield Health gym in order to take up the offer.
The pass is only valid for seven days, so wait until you're ready before you sign up.
---
Fusion Lifestyle: free 1-day pass
71 participating venues across England
Fusion Lifestyle has nearly 100 branches (71 of which are participating in this offer), mostly in London and south-west England. Fill in the form to get your free 1-day class pass if you're new to the gym. And if you sign up before Wed 28 Feb, you won't have to pay a joining fee and could get 50% off your first month.
Some locations are excluded, see Fusion Lifestyle for more info.
---
Xercise4Less: free 1-day pass
54 clubs across England, Wales and Scotland
Xercise4Less has 54 branches, mostly in the north of England, including Leeds, Wakefield and Wigan. Fill in the form to get your free 1-day pass.
Xercise4Less also offers free exercise classes for 3-5 year olds. This is an ongoing offer, and you don't need to be a member - simply register your child online to take part.
---
Simply Gym: free 1-day pass
8 clubs across England
Request a free one-day pass when you fill in your details at Simply Gym (scroll down to the bottom of the homepage).
There are has 8 branches across England (find your nearest).
---
Q-Hotels: free 1-day pass
23 clubs across England and Scotland
Get a free one-day gym pass for you and a friend by filling in your details on the Q-Hotels website.
Q-Hotels is a chain of 4* hotels which has 23 health clubs across England and Scotland. Find your nearest health club.
---
Free bootcamps & outdoor classes
If you prefer to work out in the great outdoors, there are plenty of completely free classes you can attend in parks across the UK.
---
British Military Fitness: free 14-day pass
140 locations across mainland UK
These outdoor boot camp style sessions can really put you through your paces. Simply fill in the British Military Fitness free 14-day pass form by 31 Dec 2018.
Do note that while the form may appear to be for one free class only, your confirmation email will have all the correct details of the 14-day deal - as long as you enter the code MSE2018.
You can go to an unlimited amount of outdoor classes, within 14 consecutive days. You must be 16 or over and not a current or past BMF member. Find your nearest.
Your pass starts on the day you fill out the form online - so wait until you're ready to get started before signing up.
---
Park Lives: free yoga, pilates, Zumba & more
Outdoor classes across England & Scotland
If you go online to free fitness initiative ParkLives, you can sign up for completely free exercise classes for adults and children held in more than 130 outdoor locations across Birmingham, Glasgow, Dundee, Newcastle, Newham in London, Swansea, Southampton and Nottingham (find your nearest park).
There are 69 different classes to choose from, including yoga, pilates, Zumba, bootcamp, family rounders & baby ballet. Classes like this would normally cost £5-£10ish, but it's worth bearing in mind that all ParkLives sessions are outdoors - so if you fancy taking part, wrap up warm.
See our Park Lives deal for more info.
---
Our Parks: free yoga, Zumba, boxfit & more
Outdoor classes across London & Bedfordshire
If you go online to free fitness initiative Our Parks, you can sign up for completely free exercise classes for adults and children held in more than 50 locations across London and Bedfordshire.
There are 28 different classes to choose from, including yoga, pilates, Zumba, bootcamp, dance, tots' tennis and kids' fitness. It provides free group exercise classes mostly in parks, but also in community centres and libraries during winter.
Classes like this would normally cost £5-£10ish, but it's worth noting that some of the calmer classes in particular, would normally be indoors.
See our Our Parks deal for more info.
---
Parkrun: free weekly timed 5K run
In parks throughout UK. All abilities welcome
If you go online to free physical activity provider Parkrun you can sign up to take part in completely free weekly timed 5K runs at selected parks (find your nearest) across the country, usually at 9am on Saturday mornings.
You don't need to be Mo Farah to participate, Parkrun welcomes all abilities. You don't even have to run, you can walk if you prefer and kids and dogs are also welcome. Once you're registered you'll be allocated a barcode which you'll need to print out and bring with you to the park as this will be scanned to give you an accurate 5K time.
See our Parkrun deal for more info.
---
Pay-as-you-go from £5
Paying as you go can work out more expensive. Yet if you've used up free passes or you're new to gyms, it can be worth paying a little more for a few months until you're sure you'll continue.
---
PayAsUGym
PayAsUGym* acts as a 'gym broker', selling pay-as-you-go passes for more than 3,000 gyms across the UK - from local council-run centres to posh spas. Gyms which feature on the site must offer at least a 10% discount on the cost of a day pass compared to going direct.
As an example, Swiss Cottage Leisure Centre is £9 per visit via PayAsUGym, but it's £15 per visit if you go direct.
Just enter your postcode to browse nearby gyms, which each have a star rating from other users. Then register and load your account to buy passes. It sends an email and text message - flash either at reception within 30 days of buying. What's good about PayAsUGym is if you change your mind or can't make a session, you can cancel for a refund. For full details on how to cancel, see its Help section.
Call the gym to check it's not cheaper direct. If you use PayAsUGym, please tell us your experiences.
---
Here are some of the main pay-as-you-go gym options:
---
Slash the cost of gym membership
So, you've decided a gym membership is for you. Here's a comprehensive set of tips to ensure you pay as little as possible.
Cut the cost of year-long contracts
Swanky gyms want you to think contract prices are fixed. They're not. The gym sector is fiercely competitive, so there are tons of ways to slim down the price such as:
Haggle, haggle, haggle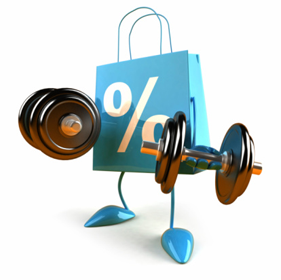 Most gyms employ a commission-driven sales team to sign you up, making them a prime candidate for haggling.
Even phoning up to find out the costs of membership, we were asked our name, number, if we'd visited before and what our fitness goals were - the sale was on even for a quick enquiry.
Don't settle for the standard package. With a bit of chutzpah you should be able to slice a wedge off the cost, especially towards the end of the month, when sales staff need to meet targets.
Once you've got the price down as far as you think it'll go, ask for some free guest passes on top. MoneySavers say Fitness First is the easiest gym to haggle with but Virgin Active can also be flexible.
If you go for a gym tour and they won't agree to a deal that day, go home without signing up. The phone often rings a few days later with a new offer. For top phrases to grease the wheels, read the full High Street Haggling guide.
Check if your employer offers cheap corporate membership
Check if your employer offers subsidised gym membership or has a relationship with a gym, which can be at silly prices. If not, speak to your HR department and suggest they set up a deal.
Get a mate to refer you
Some clubs have 'refer-a-friend' offers featuring gifts such as towels, padlocks or even holidays. So if you've already decided to join, see if you know someone who belongs already before signing on the dotted line.
Find special new gym rates
New gyms often offer cheap 'founder' memberships to drum up custom. To find new gyms, scour industry publications such as Club Solutions and Health Club Management, as well as gyms' own sites. We found an Easy Gym due to open in Bradford in March 2017, which was offering a £4.99/month membership plan for three months when it first opened. When we look in June 2017, the price had gone up to £8.99, but we reckon this is still a decent deal as other Easy Gym clubs cost £16-£35/month.
Go off-peak
Most gyms provide cheaper membership during 'off-peak' hours. If it's possible for you to visit the gym during the daytime, work lunchtimes or at weekends, you could slash the cost.
No-frills gyms from £10/month
If you can do without saunas, jacuzzis and fit gym instructors, there's been an explosion in no-frills gyms, with prices from £10-£20/month. You can usually cancel any time and MoneySavers' feedback is hugely positive.
More are opening every month, so if you can't find one near you, check again later. The other boon is that there's often no minimum contract length, though you may need to bring your own towel, shower gel and padlock for the locker!
Full list:
Consider special short-term memberships
Longer trials are a good halfway house between paying as you go and signing up for a year's contract. They're usually more expensive than annual memberships, but you're free to go elsewhere once the trial's up, or to stop paying if you no longer go.
---
Fitness First: one-month membership
You can get a one-month membership at Fitness First from £22, depending on where you live. Find your nearest club.
---
PayAsUGym
If you can't get a short-term membership direct from your local gym it's worth going via gym membership broker PayAsUGym* which sells five-day, 30-day and 90-day passes for more than 1,500 gyms, including Simply Gym, Bannatyne's Health Clubs and Active4Less.
While a one month pass for Simply Gym in Reading costs £14.99 direct, there's a £10 joining fee. From PayAsUGym, it's a bit more expensive at £21, but there's no joining fee and once your month's up, that's it.
Many are discounted, but how good it is depends on your local gym - just do a search in your area to find details. Always check what the gym offers directly too.
---
Exchange loyalty points for gym passes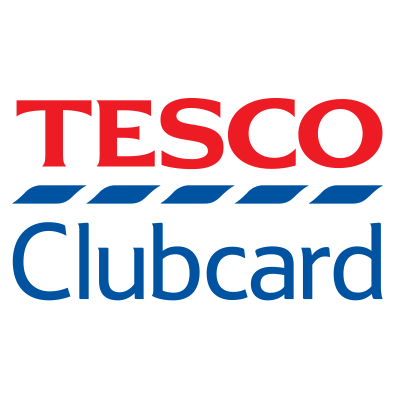 Tesco Clubcard
When you convert Clubcard vouchers into Tesco Boost* tokens they're worth up to four times as much as when you spend them in-store.
Nuffield Health* accepts £18.50 worth of Clubcard vouchers for a one month trial membership and £5 in vouchers gets £15 to spend at PayAsUGym.com*.
There's more on maximising Clubcard points and reclaiming lost vouchers in our Tesco Boost guide.
---
What to watch out for in contracts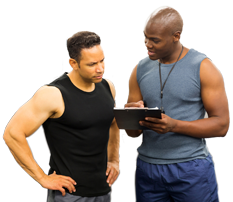 If you're signing up for a year, remember sales staff often work on commission. So if their slick patter says, "If you're ill you can freeze membership, or take a holiday", ask to see it in the contract.
If they say, "It's not there, but it's fine", make notes there and then, which have legal weight and, if possible, get them to sign to show the promise.
Here's a list of what to check. For further examples, read this useful publication by the Office of Fair Trading (the OFT has since been replaced by the Competition and Markets Authority (CMA), but its guidance is still relevant).

Be wary of 1yr+ contracts. This is the biggie. Be wary of contracts longer than 12 months. Also check that they don't renew it automatically.
Check what notice you need to give. Even when you're out of contract, gyms often require 30 days' notice to cancel. Make sure you understand these conditions.
Ask what happens if your circumstances change. Check the policy if you are ill or injured, move house, get pregnant or change jobs.

Think about the proof you'll need

, such as a doctor's letter. Can you freeze your membership or transfer it to someone else?
Ask what happens if your favourite service stops. If you're only joining because the gym offers a creche, Zumba dance classes or certain equipment, check if you're allowed to cancel if this is withdrawn.
Note whether the contract automatically renews. Most contracts for gym membership automatically continue once the initial membership period expires. Make a note of the date by which you should inform them if you don't want this to happen.
Check others' feedback. If you're taking a free trial, ask folk in the changing room if they're happy with the gym's contract or service (wait till they're decent first!).
Work out without a gym
You don't need to join a gym to get buff. If you're on a budget, read these quick tips on working out without a gym:
Free apps and online fitness videos
If you have a smartphone, or can workout at home in front of your computer, there a plenty of free workout apps and online videos you can use to get fit for free. Take a look at our Deals Hunters blog to see our Top 10 free fitness videos and smartphone apps.
Free Sweaty Betty classes
Women's fitness shop Sweaty Betty offers free pilates, ballet and other fitness classes (for men and women) at more than 30 branches across the country. You need to sign up for its free membership card, then call or pop into your nearest store to book a session.
Buy some running shoes and run outside
Rather than paying for the privilege of being sandwiched between two sweaty blokes while listening to dodgy house music, run in the park for free. All you need is a pair of trainers. For free weekly 5k timed runs, check out Parkrun.
Do a work-out outside the gym
Examine your fitness requirements. You can run, cycle, do light weights (with those bottles of pop), yoga and a lot more without gym membership. Why not do workout DVDs with friends or see if there is an Outdoor Gym near you?
Buy your own weights or equipment using special discounts
Amazon often offers 75%+ reductions, yet it directs people to other areas, sending them to products with higher profit margins instead.
There's a geeky way to manipulate Amazon's web links to display all heavily-reduced bargains. All you need to do is fiddle with Amazon web addresses (URLs) to bring up lists of knockdown prices, eg, running gear 75%+ off*, fitness equipment 55%+ off* & Sportswear 75%+ off*. See the Amazon Discount Finder guide for full details.
If you are looking to start free weight lifting though, bear in mind it can be dangerous, so seek medical/professional help before you do yourself any injury!
Use an outdoor gym
There are hundreds of local council-funded outdoor gyms that are completely free to use. Check out our blog on what kind of equipment they have and how to find your nearest one.
Join the Debt-Free Wannabe Running Club
Join the Debt-Free Wannabe Running Club, where MoneySavers support and help each other reach their goals.
Tennis for free
Children, young people and families can get free tennis coaching sessions and free use of thousands of tennis courts across the UK with Tennis For Free. Free coaching sessions run at weekends and are suitable for all ages, with equipment also provided for free.
Your gym cancellation rights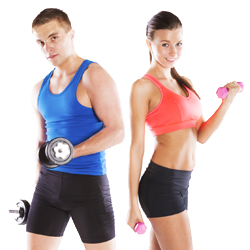 Escaping a gym contract can be more difficult than outrunning Usain Bolt (even when he's only warming up). Sadly there's no one-set of rules when it comes to your cancellation rights, though gym-goers have been given more protection in recent years.
Rules tend to be based on a hotchpotch of different guidelines, codes of conduct and legal precedents, so it's rarely black and white. But you SHOULD normally have some protection.
You can also check to see if the Office of Fair Trading's (OFT's) guidelines on unfair terms, some of which we've listed below, apply. The OFT has since been replaced by the Competition and Markets Authority (CMA), though these guidelines are likely to still be relevant.
You MAY be able to cancel if your gym's made big changes. The OFT's guidelines say contracts are unfair if they allow clubs to supply something different from what was agreed, unless the change is minor. So if, for example, your gym closes its creche you may be able to leave.
It's unfair if they've drastically hiked prices. If your contract says the club's allowed to make unrestricted membership fee hikes, this is likely to be considered unfair.
The gym shouldn't auto-extend your contract. The guidance says it's unfair to automatically extend contracts, relying on people's inertia or ignorance.
Membership terms should be clear. The OFT (now the CMA) told gyms that contracts should clearly explain minimum membership periods and notice periods. If the wording's unclear, you may have a case.
The following three rules should also apply. Six of the big chains – Pure Gym (which has taken over LA Fitness), Dave Whelan Sports Ltd, Harlands Group Ltd, Fitness First, David Lloyd's and Bannatyne's – agreed to them after an OFT investigation in 2013. They're also written into UKactive's code of practice, which more than 3,500 members are signed up to.
If there's a change in circumstance you MAY be able to cancel. If a change in circumstance such as serious injury or job loss makes going to the gym difficult or unaffordable, you may be able to cancel mid-contract – though it'll depend on the nature of the change in circumstance.
The gym shouldn't say it's a fixed contract length if it isn't. If membership automatically continues on a rolling basis after the initial period expires, the gym should be clear about this.
The gym should be transparent about key membership features. For example, it should be clear about your cancellation rights, and this info should be provided upfront as part of the sales process.
If you think your gym isn't complying with these standards you can report it to the CMA.
MoneySavers' cancellation successes
Here's what some of you said when we asked you to let us know if you managed to cancel your gym membership:
My gym cancelled my membership during the 12-month contract period. I just went in and asked if they could because I was having to move away, and they did it straightaway, no problem.
I've been a member at Virgin Active for years, and now I've a new job, it's difficult to get out during the day, the classes I love have changed time so I'm hardly going these days. I decided to cancel and I was ready to argue. But I got an email to say it's all sorted and my membership will cease. Easy peasy!
A friend was four months into a 12-month contract and wasn't using the gym much. I advised him to write a letter asking if they would allow him out of the contract as he wasn't getting full use of his membership. A week later, he thanked me and said the gym had been brilliant and allowed him to terminate with no penalties.
Let us know how you got on in the Cheap Gym Membership forum discussion.
How to complain
If your gym's breaching the contract or it contains unfair terms, you've every right to fight back. It's always worth trying to complain in person first, but if that doesn't work...

Free tool if you're having a problem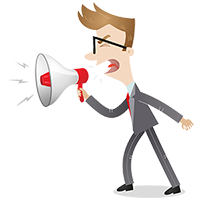 This tool helps you draft your complaint and manage it too. It's totally free, and offered by a firm called Resolver which we like so much we work with it to help people get complaints justice.
If the complaint isn't resolved, Resolver can escalate it for free to UKactive, the trade group for gyms.
If your gym isn't listed on the Resolver site yet, or you prefer to complain direct, try following the steps below:
Step 1: Complain in writing
If the gym won't play ball when you complain verbally, write a complaint letter and send it to the head office. Send all letters by recorded delivery, so you can prove they received it, and always save a copy.
Your letter should mention any unfair contract terms you think it may have. The OFT issued guidance about unfair terms in health and fitness clubs in 2002. Although this references an old law - the Unfair Terms in Consumer Contracts Regulations was replaced by the Consumer Rights Act in 2015 - the guidance is still relevant.
If you meet silence or the response is rubbish, write again and be persistent. For information or advice, try calling the Citizens Advice consumer helpline on 0845 4040506.
Step 2: Complain to UKactive
Gyms that are members of the UKactive trade group agree to stick to the OFTs guidelines on unfair contracts.
If your gym's a member and you have not had any luck complaining directly, try contacting UKactive. As a trade association, it can offer further advice and in some cases may contact the gym on your behalf. Its worth a try, as it's free anyway.
Step 3: If all else fails: take 'em to court
Hopefully you will settle it. But if you strongly believe in your case, have tried all the steps above, and it still won't cancel your contract, taking it to the small claims court is a last resort, although it isn't for everyone. If you're a court novice, try to seek help from an informed friend or advice centre.
Yet before you get legal, you're expected to try to resolve things directly, and ideally send a 'letter before action' to say you are going to take them to court. If you don't try, the judge is likely to look unfavourably on your case, so always use the steps above first. For more on small claims rules, see the How to Complain guide.
Did this system work for you? If you managed to cancel your contract, please tell us about it in the Gym Cancelling discussion.