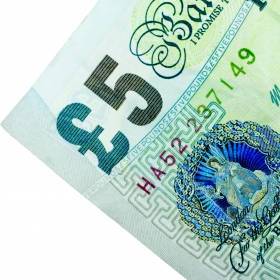 Consumers have just days to help the Government formulate the way it regulates high cost, short term lending, such as payday loans.
A campaign led by Labour MP Stella Creasy wants a cap on interest rates charged by some firms that can total 2,500% APR or more (see the Debt Help guide).
The Department for Business, Innovation and Skills (Bis) says some areas of regulation need urgent attention, such as "the extent that some forms of credit tempt people unnecessarily into debt or make it difficult to manage their finances".
It is considering whether regulation gaps have been created by the split in responsibility for consumer finance between the OFT, which polices some forms of lending such as personal loans, and the FSA, which regulates other types, such as mortgages.
Bis is considering whether the creation of the new Consumer, Protection and Markets Authority (CPMA), which will eventually take over much of the FSA's responsibility, could take over all forms of lending to plug any gaps.
A consultation on the subject, which you can contribute to, closes on Friday.
Creasy says: "We need to make sure the Government doesn't sidestep the case for action. I urge everyone to contact their MP and ask them to insist that ministers take action to regulate the market for hire purchase, payday and doorstep lending. You can also submit evidence to the Government's credit review
"We only have until 10 December to let them know we want to see an end to the exploitative practices that legal loan sharking uses. It's up to us to make sure they hear the case for this loud and clear."
If you want to contribute to the review, which has cross party support, you download template letters here (you can edit the text if you'd rather say it in your own words).
This subject is one of a number the consultation is looking at including unfair bank charges and a seven-day cooling off period for store cards.
Our view
Martin Lewis, MoneySavingExpert.com creator, chaired a meeting on this subject at the House of Commons last night.
He says: "This is a great opportunity, finally, to get something done about lenders that ride roughshod over some of the nation's poorest. We've an over-easy mentality in the UK when it comes to debt.
"While elsewhere in the world regulation is rife, here, there is simply no cap on the amount firms can charge.

"I've always been opposed to limiting interest rates. After all, if I lent you twenty quid and said buy me back a beer in a week which would be reasonable to many, that could be 141,000%. But I do believe in capping the cost of loans.

"This would be very effective as one of the ways these folks make money is saying 'don't pay back, just keep going', thus rolling over charges again and again so the debt builds.
"Yet cap the cost and charges are limited. For example, if you borrow £1,000 from a payday lender, the maximum charge including all fees could be set at £200. So I do urge people to write in and support Stella Creasy's campaign."
Further reading/Key links
Get help: Debt problems, Credit Unions, Money Makeover