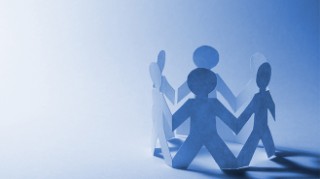 Credit Unions
Local community savings & loans
Credit unions offer an alternative to traditional banks and building societies for saving and borrowing. They can sometimes beat the rates on the high street. We explain how to find a credit union, how they keep your money safe, and when you should use them.
Borrowing from a credit union
A key appeal of credit unions is a willingness to make small loans of £50 to £3,000, which most high-street banks won't do. They're a much cheaper alternative to payday loans, and some credit unions can even get cash to you the same day.
In the old days, a credit union kept a strict rule that it would only lend to those who already had savings but this is changing; some will now lend to those who are new to the organisation.
Quick question
This is a bit of a "how long is a piece of string?" question. Sometimes loans can be under 6% a year, but the interest is often around 12.7% APR (1% a month) going up to a maximum 42.6% APR (3% a month). If you borrow £100 over a year, at most you'll repay £143(ish).

These rates are higher than the cheapest credit cards or loans. But they're MASSIVELY cheaper than the products offered to those who are usually turned down for loans from high street banks, when rates can run into the hundreds or even thousands of percent.

| Amount borrowed | Typical (APR 12.7%) | Maximum (APR 42.6%) |
| --- | --- | --- |
| £100 | £8.90 | £10.80 |
| £500 | £44.60 | £54 |
| £2000 | £178.40 | £216.15 |

The vast majority of credit unions will give you money for a personal loan for up to five years and up to 10 years for a loan secured on your property (meaning if you can't repay, it has a claim on your home).

Some credit unions have also started to offer payday-style loans, meaning you can take £100-500 over a month, or a few months. But the big difference is the credit union's maximum APR is 42.6%.

You could find that some credit unions will insist you regularly save for several months first, to ensure you remain committed, or make checks to be sure you have enough to be able to pay all your other bills as well repay a credit union loan.

Credit union loans usually carry NO hidden charges or penalties if you can pay off the loan early (unlike high street loans, where you could pay a charge).

Life cover's also included in the loan at no extra cost. So if you die before paying off the loan, the credit union's insurer would repay the loan for you. It'd mean one less thing for your estate to deal with in a difficult time.
For all the latest deals, guides and loopholes simply sign up today - it's spam free!
Saving with a credit union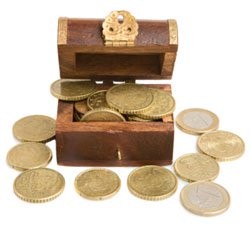 Generally, you can save large or small amounts weekly, monthly or whenever you have spare cash.
Bigger credit unions may have online banking meaning you can pay in online, and have branches and collection points such as local post offices; some smaller unions will have just a couple of opening hours a week and likely be based in a community centre or church hall.
Savings accounts
Credit union savings usually offer a dividend rate rather than an interest rate. This means that it depends how well the credit union does that year - so you don't know what you'll get until the end of the year. Typically, dividend rates are 1-3%, but it could be as low as 0% or as high as 8% of the sum saved.
Dividends are paid before tax, so it's up to you to declare tax on any earnings, though they fall under the personal savings allowance, so you may not need to pay any tax.
Quick question
It used to be that some credit unions paid more than the top high street savings accounts. This has taken a dip somewhat in recent years, but it can still be possible to find decent rates.

Check your local credit union: Use ABCUL's Find Your Credit Union website to find your local union and what it's offering for its savings accounts.
Fixed savings
Some credit unions, usually the larger ones with thousands of members, now offer accounts with advertised interest rates, like bank savings accounts. You can identify these as they'll have a rate, and it'll say "AER" (Annual Equivalent Rate) after it.
Most credit union savings accounts aren't table-topping, but there are some decent rates out there if you search.
Quick question
RetailCURe is a credit union for the retail industry which launched in May 2017. It was offering market-leading, fixed-term savings accounts, though currently it's only got easy-access savings accounts.

Find what your local union's offering:

Use ABCUL's Find Your Credit Union website to find your local union.
Cash ISAs
Some credit unions now offer cash ISAs as part of their savings range. A cash ISA is a savings account you don't pay tax on, but there's a limit to how much you can save each year (currently £20,000). For more information on ISAs, read the Cash ISA guide.
Quick question
Some credit unions offer cash ISA accounts which get close to rates offered on the high street. An example is below but check your local union for what it offers:

Voyager Alliance Credit Union

For those who work for the transport industry in England, Scotland or Wales (and their families). Offers a projected 1.45% on its cash ISA. Voyager Alliance Credit Union.

Can't join these credit unions?

Use ABCUL's Find Your Credit Union website to find a credit union you can join.

You can pay in at the local credit union office, or sometimes through a post office. Some accept BACS or debit card payments. If you're with one of the employment-linked unions, you're often allowed to save direct from your payroll, which makes the process much easier.

Withdrawals can be made directly at your local credit union office, by cashing a cheque at a post office, or, with some of the larger unions, with a debit card from an ordinary high street cash machine. The larger credit unions now allow online withdrawals to a specified account.

Life savings insurance is included with most savings accounts, at no extra cost. If you die your savings can be as much as doubled by the insurance and paid to whoever you choose. Further details on this are available from the individual credit unions.
Are my savings safe in a credit union?
Credit unions are small organisations and lack the enormous resources of the big banks. On the other hand, regulations mean they must be far more prudent and not over-lend.
As with any type of savings, the most important thing to consider is "in the event the credit union went bust, is my cash protected?". The answer is yes.
Credit union savings have exactly the same protection as normal savings accounts; in other words, the Financial Services Compensation Scheme will pay back £85,000 per person, per institution. In any case, many credit unions limit the total you can save with them to £10,000 or £15,000.
For all the latest deals, guides and loopholes simply sign up today - it's spam free!
Do credit unions do other products?
If your union provides a bank account facility, it operates very much like a Basic Bank Account.
Most credit unions will charge you for the account - this is to cover costs, as they are not-for-profit entities. The charge can be as little as £1.50 a week or up to around £5. The charge also means you don't pay fees for paying late or making an error. Otherwise, credit union bank accounts generally operate like any other bank account.
You can have your salary paid in, set up direct debits and standing orders from the accounts, take money out at cash machines, and some will issue debit cards so you can use them in shops.
However, you won't get an overdraft or a chequebook, so if this is what you need, you're better off looking on the high street. The other thing you won't get from a credit union bank account is the seven-day switching guarantee that high street banks offer. This is a voluntary standard and credit unions aren't signed up to it.
You can still switch your bank account to a credit union - it's just likely to take up to a month to complete the switch.
For all the latest deals, guides and loopholes simply sign up today - it's spam free!