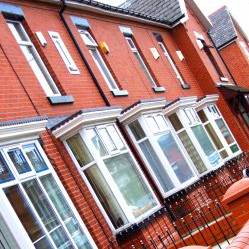 The recent run of house price falls have wiped out most of the gains seen to property values during the past year, figures show today.
The average cost of a home dropped by a further 0.3% during November, following a 0.7% slide in October, as activity in the housing market remained subdued, according to Nationwide Building Society (see the Free House Price Valuation guide).
The typical house now costs £163,398, just 0.4% higher than a year ago, after prices fell or remained unchanged every month for the past six months.
The figures, which come just days after the Bank of England reported a further fall in the number of mortgages approved for house purchase, are likely to stoke predictions among economists that house prices will suffer a double-digit drop during 2011.
But Nationwide says there is no reason to expect the rate at which prices are dropping to accelerate, adding that an anticipated fall in the number of people selling their homes in the coming months is likely to offer some support to prices.
The group also points out that its quarter-on-quarter index, which is generally seen as a smoother indicator of market trends, actually showed a slowdown in falls during the most recent three months.
House prices fell by 1.3% during the three months to the end of November, compared with a 1.5% slide during the previous three-month period.
Return of sellers
Martin Gahbauer, Nationwide's chief economist, says: "There is little evidence to suggest that house price declines are likely to accelerate in the months ahead.
"Much of the weakness in property values since the spring has been driven by a return of sellers to the market, following unusually low levels of property for sale in 2009 and early 2010.
"However, there is little to indicate that these sellers need to achieve a sale urgently for financial or economic reasons, which means that the downward pressure on house prices is only modest."
He adds that there are early indications that the number of new properties being put up for sale may be slowing down, as recent price falls put potential sellers off marketing their home.
The current housing market downturn has been triggered by a mismatch between supply and demand, as sellers have continued to come to the market but buyers have sat on their hands until the outlook for both house prices and the wider economy becomes clearer.
The Bank of England said earlier this week that mortgage approvals for house purchase had fallen for the sixth consecutive month to just 47,185, well below the 70,000 to 80,000 approvals a month which are considered to be consistent with a stable housing market.
Further reading/Key links
Valuation Loophole: Free House Price Valuation
Cut home loan debt: The Free Remortgage Guide, The Free Mortgage Guide
Latest House Prices: Nationwide, Land Registry, Halifax