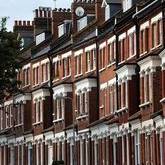 House sellers slashed asking prices by 3% during the past month in the largest December drop for three years, according to research out today.
Property website Rightmove says average asking prices fell by nearly £7,000 to £222,410 in the four weeks to 4 December, the biggest December fall since the 3.2% drop in 2007 after the collapse of investment bank Lehman Brothers.
The latest fall left 2010 asking prices at a virtual standstill, up by 0.4% (see the Free House Price Valuation guide).
Rightmove predicts national asking prices would at best remain flat in 2011 but could fall by up to 5% because of forced sales and if a rise in repossessions leads to "distressed sales" by lenders.
Miles Shipside, director of Rightmove, says: "The fact many would-be buyers do not have the ability to proceed, and some homeowners may find themselves in a position where they are forced to sell, drives prices down.
"These negative factors are likely to outweigh the positive price pressures of pent-up demand for housing and a price under-pinning shortage of quality homes in popular locations."
The group says new properties coming on to the market is likely to be around 40% below the historic average next year as sellers postpone moves until price growth returns.
There was an early sign of this in December when growth in new listings fell to 0.1%, the research shows.
Asking prices in England and Wales have now fallen in five of the past six months, Rightmove adds.
All regions saw month-on-month falls in asking prices in the latest research. Prices fell 5% in the West Midlands, the worst affected area.
Wales was the least affected as it saw prices fall by 1.3%.
Lender Halifax said last week that sale prices were 0.1% down month-on-month in November, while the three-month average was 0.7% lower.
Further reading/Key links
Valuation Loophole: Free House Price Valuation
Cut home loan debt: Free Remortgage Guide, Free Mortgage Guide
Latest House Prices: Nationwide, Land Registry, Halifax