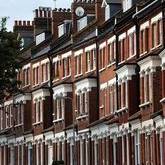 Asking prices edged ahead during January as the number of homes being put up for sale fell to a two-year low.
The 0.3% rise in asking prices for properties in England and Wales during the five weeks to 8 January came after prices had fallen during five of the previous six months, dropping by 6.2% during December and November alone, according to property website Rightmove (see the Free House Price Valuation guide).
But the group says a shortage of homes put up for sale, combined with a surge in demand from buyers, should help underpin prices in popular areas in the run-up to the spring moving season.
An average of 9,159 properties a week were put up for sale during the five-week period, the lowest level since January 2009, and nearly half the 17,000 homes that were typically put on the market during January before the credit crunch struck.
There is a particular shortage of semi-detached homes, down 30% on last year, while there are around 10% fewer flats and terraced houses.
The group says the heavy snow in December played some part in the low level of listings, and it would be important to see if the figures bounce back during the coming few weeks.
However, Rightmove stresses that asking price rises in desirable areas are masking falls in less popular locations.
Overall, asking prices are 0.4% higher than they were a year ago at an average of £223,121.
Miles Shipside, director of Rightmove, says: "This month's price rise will come as a welcome respite to prospective sellers as they had witnessed falls in five of the previous six. However, it is a two-tier market.
"Those areas and property types coveted by mortgage-ready buyers are likely to experience a supply famine that will help underpin their prices this spring.
"Wherever the deposit-rich choose not to wander, the on-going mortgage famine will ensure sellers in those areas will remain buyer-hungry and will continue to see downward price pressure."
Asking prices increased in five regions of England and Wales during the period, while they fell in five regions.
The biggest falls in asking prices were in the North, where they dropped by 5.9% during the month, followed by Yorkshire and the Humber, where they fell by 5.4%.
The West Midlands saw the biggest increase at 7.4%, while in the East Midlands asking prices rose by 3.2%, but the current low level of transactions can make regional changes volatile on a monthly basis.
Further reading/Key links
Valuation Loophole: Free House Price Valuation
Cut home loan debt: Free Remortgage Guide, Free Mortgage Guide
Latest House Prices: Nationwide, Land Registry, Halifax