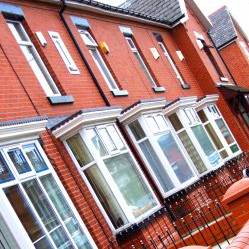 The cost of being a tenant fell for the first time in nearly a year in December but rents are expected to resume their upward march during 2011.
The average rent fell by 1.2% during the month, dropping to £684 from the record high it reached in November, according to lettings agent network LSL Property Services.
The group says the fall, the first one since January last year, was driven by the fact that December is traditionally a slow month for the rental market, as well as the severe winter weather seen in the month.
It believes many landlords with vacant properties in December cut rents to avoid having a long void period during the festive season.
A landlord who slashed the average UK rent by 5% to get a tenant in December would actually save £275 over a year, compared with leaving the property vacant for one month.
But LSL expects rents, which are still 3.8% higher than a year ago, to begin rising again in the coming months, as the mismatch between supply and demand reasserts itself.
David Newnes, from LSL property services, says: "December is traditionally a slower month for the rental market.
"Many prospective tenants are either away from home, or prioritise Christmas spending over budgeting to move. This year, the added Arctic weather temporarily dampened demand, deterring many renters from hitting the streets and viewing properties.
"Nevertheless, with the supply of mortgage finance to both first-time buyers and would-be landlords still constrained, we are likely to see rents restart their upwards march before the spring."
Regional variations
Wales saw the steepest fall in rents in December, with the cost of being a tenant dropping by 2.6%, while rents in the South East and London fell by 2.5% and 2.3%, respectively.
But not all areas of the country saw drops, with rents rising by 2.2% in the West Midlands and 1.7% in the South West, with smaller increases also recorded in the East Midlands and the North East.
Further reading/Key links
Valuation loophole: Free house price valuation
Cut home loan debt: The Remortgage Guide, Free Mortgage Guide
Latest house prices: Nationwide, Land Registry, Halifax