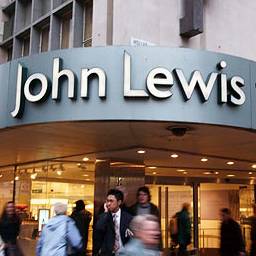 John Lewis has come under fire after it was revealed its price match guarantee won't apply on many electrical items.
The department store, famous for its 'Never Knowingly Undersold' policy, promises to refund customers who find an item in a rival store for less (see the Cheap Online Shopping guide).
But in September it quietly began enforcing a rule which states it will only match a price where the other company offers the same, or better, warranty. John Lewis claims to offer unbeatable warranties on most electricals.
In one reported example, a customer who paid £279 for a washing machine in John Lewis was denied a £60 refund when he saw the same product at Argos for £219 because John Lewis offered a two-year warranty compared to Argos's one year.
Martin Lewis, MoneySavingExpert.com founder, says: "This is a little bit naughty. John Lewis is excluding people from comparing prices because of an extra it has arbitrarily decided to offer.
"It could give a little bit extra to everything and on the same basis could exclude all products form the price promise.
"Come on, John Lewis. If you are going to make the promise you need to live by your word."
The Never Knowingly Undersold policy does not apply to items sold by stores that are online-only. John Lewis will only match prices where an online firm also has a physical presence.
What John Lewis says
A John Lewis spokesman says: "Our policy has not changed. Never Knowingly Undersold is our commitment not just to price, but also to quality and service.
"It is for this reason free guarantees and delivery charges are also taken into account.
"We found inconsistencies in some shops when our staff were considering an item for price match, with the like-for-like premise not always clear.
"In September, when we applied Never Knowingly Undersold to the online retail space it seemed appropriate to clarify our position."
Further reading/Key links
Cut costs: High Street Haggling, , Restaurant & Shopping deals, Top Cashback Sites