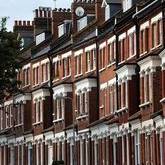 Average mortgage rates today stand at their highest level in six months as lenders pass on rising funding costs to borrowers.
The cost to lenders of raising cash on the money market has soared in recent months (get the free Remortgage Booklet).
At the end of November, the two-year swap rate, upon which two-year fixes are based, stood at 1.35%. Today it stands at 1.98% - 47% higher.
The average two-year fixed rate mortgage is now 4.49%, while the average five-year fix is 5.45%, according to data provider Moneyfacts. Both figures are the highest since August.
MoneySavingExpert.com warned last month that the cost of fixes was set to rise.
That may not be the end of the hikes. Borrowers have been warned that rates could rise further.
Michelle Slade, from Moneyfacts, says: "The majority of lenders have increased rates since the start of the year, with some mortgage deals seeing rate rises of more than 0.50%.
"With no signs of swap rates starting to fall, the likelihood is that mortgage rates will rise further."
Some economists believe the Bank of England could even raise the base rate this week, with some pointing to a 25% chance of that happening.
Any rise could lead to further fixed-rate mortgage hikes.
Slade adds: "Any rise in base rate would push mortgage rates higher, so borrowers looking to fix their repayments should act sooner rather than later."
Any base rate rise would also mean a jump in costs for those on a variable rate.
A 0.25 percentage point hike in mortgage rates will add £20 to monthly payments (£240 a year) on a typical £150,000 repayment mortgage at 3% interest (rising to 3.25%).
A 1 percentage point rise on the same mortgage will add £81 to monthly payments (£972 a year).
Melanie Bien, from broker Private Finance, says: "Borrowers who need the security of a fix should take advice, see what is out there and take action."
Further reading/Key links
Mortgage cost-cutting guides: The Remortgage Booklet, First-time Mortgage Booklet, Cheap Mortgage Finding, Ditch My Fix?
Get help: Mortgage Arrears, Redundancy Help