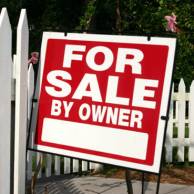 The housing market started the year on the back foot with prices edging 0.1% lower during January.
It was the fifth time in seven months property values had fallen, leaving the typical home costing £161,602 – 1.1% less than in January 2010, according to Nationwide Building Society.
The group says the outlook for the housing market is "highly uncertain" and the current pattern of low transaction levels, with prices moving sideways or modestly lower, is likely to continue in 2011.
Robert Gardner, Nationwide's chief economist, says: "January's data does little to alter the picture of a sluggish market that has been evident since the summer.
"Indeed, the three-month-on-three-month measure of house prices, which is a better measure of the underlying trend, showed a fall of 0.5%, consistent with the gradual moderation in prices that has been in place since the summer of 2010."
The society says demand for homes appears to have stabilised, although it is running at much lower levels than those seen before the credit crunch struck.
At the same time, there were few signs of a glut of unsold properties building up on the market, which would lead to sharp house price falls, with some evidence suggesting the number of homes being put up for sale is actually slowing.
But Nationwide says that the continued uncertain economic outlook is likely to keep many potential buyers on the sidelines.
Recent figures showing inflation was higher than expected in December are also likely to hit buyers' confidence, as the data prompted speculation interest rates may have to rise sooner than previously expected.
Meanwhile, the ongoing problems in the mortgage market mean that those without large deposits and good credit records are struggling to raise the finance they need to buy a home or move up the property ladder.
Further reading/Key links
Valuation Loophole: Free House Price Valuation
Cut home loan debt: Free Remortgage Guide, Free Mortgage Guide
Latest House Prices: Nationwide, Land Registry, Halifax