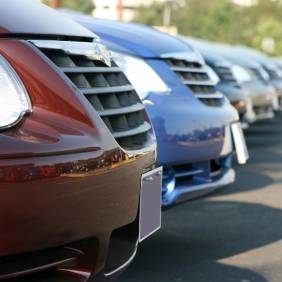 A new law will make it compulsory for all motorists in Great Britain to insure their vehicle unless it has formally been declared off-road.
Everyone must soon get insurance now if they use their car, van or motorbike but this will be extended to all vehicles that are taxed, even if you don't use it.
The new regime will begin in late spring though no firm date has been set.
This means those with vehicles kept in a garage for long spells are most at risk of falling foul (see the Cheap Car Insurance guide).
The rules also affect motor caravans that may only be used for brief spells at a time, which many people only currently insure for part of the year.
Anyone caught without insurance faces a penalty in excess of £1,000 and could have their vehicle destroyed.
David Evans, from vehicle licensing agency, the DVLA, says: "We know that uninsured drivers are a menace on our roads and add around £30 to honest motorists' premiums."
Are there any exceptions?
You can only escape the compulsory insurance requirement if you declare your vehicle as officially off-road. To do this, you must fill out a Statutory Off Road Notification (Sorn).
Anyone who has not used their vehicle and not had it taxed since the Sorn regulations came into force in January 1998 is also exempt.
This will mostly apply to classic cars but if you own a vehicle that has been taxed since then you will have to buy insurance unless you declare it Sorn.
The law will apply in England, Scotland and Wales but not in Northern Ireland.
How do I declare a vehicle Sorn?
To do this, see the Direct.gov website.
To fulfil these requirements, your vehicle must be kept off the road.
What counts as off-road?
Typically, off-road means garages and driveways. It does not apply to simply leaving your car parked on the side of the road.
Any part of a public road, including grass verges and ground adjoining the road, is deemed on-road.
The DVLA says you should contact your local authority if you have any doubt.
How will the DVLA know if your vehicle is insured?
The DVLA will compare its records of taxed vehicles with those on the Motor Insurance Database which records all insured vehicles.
What happens if my vehicle is uninsured?
If a vehicle is uninsured, its registered keeper could:
receive a fixed penalty of £100;
have their vehicle wheel-clamped, impounded or destroyed;
face a court prosecution, with a possible maximum penalty of £1,000;
pay far more for insurance in future.
Further reading/Key links
Cut costs: Car Insurance, Home Insurance
Find an insurance broker: Biba