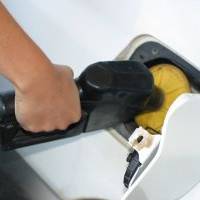 Chancellor George Osborne said he will cut fuel duty by 1p per litre today and will delay the planned rise next month of over 4p per litre.
In addition, the Government will implement a 'fair fuel stabiliser' which means when the oil price is high tax rises will be limited to inflation at most – though when the oil price is lower the rises will be bigger (see Cheap Petrol & Diesel guide).
While this will prevent future hikes to an extent, it will not address the current problem of mammoth prices at the pumps. What's more, there will be two increases next year.
The average price of a litre of unleaded is currently £1.33, according to the website PetrolPrices.com.
About 60% of the price we pay at the pumps is tax, compounded by the VAT increase from 17.5% to 20% in January as this added an extra layer of tax on top of the duty given VAT is charged on the total price.
The changes explained
Motorists will get their first glimpse of the changes at 6pm tonight when the 1p cut comes into force.
Instead of the 2011 inflation + 1p rise due next month, fuel duty will increase by 3.02p per litre (Retail Price Index inflation only) on1 January 2012.
From then, the fair fuel stabiliser comes into force on the planned rises every year (normally April). If the oil price is below a set level, duty will rise by RPI inflation + 1p. If above the level it will only rise by RPI.
The Government anticipates using a $75 per barrel threshold but will seek views from oil firms and motoring groups before finalising the figure.
The rise will take place every April, apart from the 2012 rise which will be delayed until August 2012.
Osborne said: "I know that by itself this will not end the pressure on family budgets. But we've done what we can to help."
Martin Lewis, MoneySavingExpert.com creator, says: "In marketing terms, what the Chancellor has done is called price framing. It's where you leak that you're going to sell your product for £1,000 then launch it at £600 and people feel like it's cheap and a bargain.
"The Chancellor would like us to think we've gained six pence a litre, as the rate was due to rise by five, now it's being cut by one.

"It means we were at an astronomical £1.33/litre, now it's £1.32 – the cut is far less than the VAT rise put on petrol prices earlier in the year."
Further reading/Key links
Drive down fuel costs: Cheap Petrol & Diesel
Find cheap filling stations: PetrolPrices.com