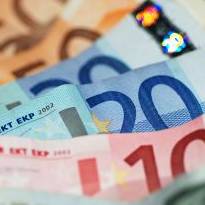 Police investigating the collapse of overseas cash firm Crown Currency Exchange have made a further arrest this morning.
Officers from the Devon & Cornwall Police Economic Crime Department detained a 66-year-old man at a property in Cornwall.
He is currently being detained at Camborne Police Station but his identity has not been revealed, though he has not previously been arrested as part of the probe.
In addition, officers from Devon & Cornwall Police, assisted by the French authorities, have searched a property in Bergerac, France.No-one was arrested at this address.
No details have been given regarding the property though ex-Crown director Peter Benstead has a home there.
A police spokesman says: "Police continuing the investigation into the collapse of Crown Currency Exchange & Crown Holdings Ltd have this morning, Tuesday, March 22, 2011, made another arrest."
Previous arrests
Today's development comes after Devon and Cornwall Police arrested three men and three women and searched five properties last month.
Police have linked the collapse of a cash for gold company called Mayfair and Grant to this criminal investigation.
Two men were arrested in December over Crown's collapse, believed to be Benstead and his fellow former director Edward James.
Around 13,000 Crown customers are owed a combined £20 million for foreign currency they ordered which never arrived after the firm collapsed in October. However, only 9,500 have so far identified themselves to administrators MCR.
Administrators say Crown's assets appear to be little more than the £3.6 million in cash and equipment detailed in the creditors report to spread between those owed money.
However, the value of the pot could rise if assets are seized from the company's directors, which can only happen if wrong-doing is proven.
Further reading/Key links
Administration latest: MCR website