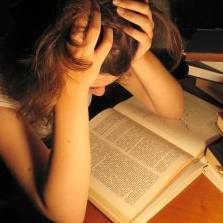 Plans to help the poorest students in England remain in higher education have been unveiled today.
The Government has revealed a new scheme, which will give 12,000 of the most vulnerable 16 to 19-years-olds £1,200 a year to stay on in full time education (see the EMA guide).
This replaces the Education Maintenance Allowance (EMA), which gave money to pupils from low income families in higher education, which was controversially scrapped last year for new joiners.
Schools and colleges will also get some of the £180 million set aside for the scheme to spend in whatever way they see fit, although government guidelines will suggest the money is used to help pupils pay for travel, equipment and books.
However, the budget for the new bursary that comes into play this September, which is yet to be formally named, will be cut by two thirds, meaning only the most vulnerable will get help.
The EMA scheme provides £560 million per year paid directly into students' bank accounts, and is paid to 45% of 16, 17 and 18-year-olds. However, it is closed to new applications.
New scheme
The new scheme is made up of two parts: firstly, a guaranteed payment to the most vulnerable, which is worth more than anybody got under EMA.
This will be available to about 12,000 students per year, which is far fewer than those who received EMA, with this group made up of children in care, care leavers and those on income support.
Secondly, schools and colleges can distribute the rest of the money to support any other students who face genuine financial barriers to participation such as costs of transport, food or equipment.
They will have the freedom to decide the scale of the bursaries; to pay weekly, monthly, or annually; and link it to behaviour or attendance, which again could mean fewer students benefit than those under EMA.
Michael Gove, Secretary of State for Education, says: "We are expanding apprenticeships, expanding technical academies, and today we are proving targeted financial support for the most vulnerable 16-19 year-olds.
"£180 million will be available for this bursary fund – enough to ensure that every child eligible for free school meals who chooses to stay on could be paid £800 per year – more than many receive under the current EMA arrangements."
EMA transition
Those who are part-way through their studies and are currently receiving the EMA will receive the following:
Students who applied in the 2009/10 academic year will get the same payments until the end of the 2011/12 year during term time only. This is £30 a week if their household income was below £20,817. Students with household income between that figure and £25,521 get £20 a week. Between that and £30,810 it is £10 a week. Any more and you're ineligible.
Anyone now in their first year of post-16 study (in the current 2010/12 academic year) who is in receipt of the maximum weekly EMA payment of £30 will now only be eligible for £20 for each week they are in education or training from September until the end of the 2011/12 academic year. Those on lower payments will be reliant on their school to continue payments at its discretion then.
Further reading/Key links
Financial education for children: Teen Cash Class, EMA