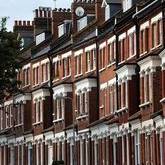 Tenants are bracing themselves for further rent rises as problems in the mortgage market continue to keep people off the property ladder.
More than half of tenants (53%) expect the cost of renting to increase during the coming year, compared with just 4% who think it will fall, according to property website Rightmove.
The group says the figure is the highest level it had recorded since it first launched the survey in January 2009, while it is significantly above the 42% seen in the final quarter of last year.
Just over a third of tenants think rents will rise by up to 10%, but 16% are predicting double-digit increases during the coming 12 months.
Rightmove says the rental sector is now "creaking under the strain" of increased demand as would-be homeowners are forced to rent for longer than before the credit crunch struck as mortgage lenders' strictness means they cannot get home finance.
The high demand allows landlords to hike prices. Nearly three in five (58%) tenants say they would like to buy their own home but cannot afford to do so, with 44% blaming their situation on the high deposits lenders are currently demanding.
Other people are opting to rent rather than buy because they are worried about losing their job, with twice as many workers in the North worried about this as those in southern regions.
Miles Shipside, director of Rightmove, says: "Letting agents in many areas are reporting an insatiable demand, with prospective tenants coming from all backgrounds and requiring all types of property.
"Those traditional tenants that are leaving the family nest are increasingly being joined by those that can't sell or get a mortgage to trade up, putting unprecedented pressure on the rental sector to provide homes to rent on most rungs of the property ladder.
"Such demand inevitably creates supply shortages and pushes up the cost of the rented roof over the tenant's head."
The situation is being made worse by a fall in the number of homes that are available to rent, with Rightmove reporting an 18% drop in the number of rental properties on its site compared with a year ago.
The supply shortage is most acute in London and East Anglia, with the stock of rental properties falling by 24% and 19% respectively during the past 12 months.
The group says only 12% of people who plan to buy a home during the coming year say they would rent it out, compared with 17% two years ago, as landlords are also suffering from the problems in the mortgage market.
Further reading/Key links
Valuation Loophole: Free House Price Valuation
Cut home loan debt: Free Remortgage Guide, Free Mortgage Guide
Latest House Prices: Nationwide, Land Registry, Halifax