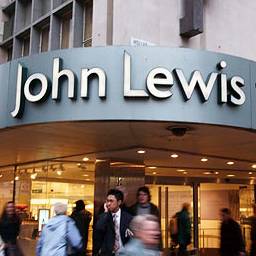 Savers considering the highly-publicised John Lewis Partnership Bond should be mindful the account is not a savings product.
The deal, which pays a fixed 6.5% annual rate (of which two percentage points come in John Lewis vouchers) before tax over five years, is a type of corporate bond which is an investment that carries risk.
This is despite John Lewis literature stating it can be a "stable home for your savings". If department store John Lewis went bust your money is not safeguarded.
In contrast, all savings accounts from Financial Services Authority-regulated businesses provide £85,000 protection per person if that institution went bust.
Savers may be confused as the account looks like a fixed-term savings product on first glance.
Many savings providers also use the term 'bond' to describe a fixed-term account which may add to any misunderstanding.
Corporate bonds are used by firms to raise cash in return for interest. In this case, John Lewis wants to raise £50 million.
If the firm goes bust, you could lose your money.
Contradictory John Lewis
Official John Lewis literature on the Partnership Bond is contradicting. The first line of its explanation to customers states it is an "investment".
Yet the immediate line below that stated this morning: "If you are looking for a stable home for your savings then The John Lewis Partnership Bond could be for you."
Update: 8 March, 12pm. The line has been changed, following publication of this story, to: "If you are looking for a trusted home to invest in..."
Its press release says the deal offers the "opportunity to invest in a retail bond" yet it also states: "The bond is a five-year savings product."
The Partnership Bond is only available to the 1.5 million holders of John Lewis's popular Partnership store card and its 70,000 staff.
Investors can deposit between £1,000 and £10,000. It will close to new applicants on 11 April or when £50 million is raised, whichever is sooner.
The hidden catch
The returns are subject to tax at your income tax rate but you will still get the pre-tax voucher payout. Instead, the real return on the cash interest payout will fall by whatever tax should have been deducted from your vouchers.
This diminishes the benefit for those less likely to shop at John Lewis or its sister brand Waitrose.
On a £1,000 investment, after basic rate tax (20%) you will get £20 in vouchers a year and £32 in interest (instead of £45 pre-tax).
If tax was deducted from the vouchers you would have got £36 in interest and £16 in vouchers.
The launch comes a few weeks after Tesco unveiled a seven-and-a-half-year 5.2%-paying bond that was also an investment. Many of our users thought it was a savings product too.
The top five-year fixed savings account from Aldermore pays 4.9% before tax is deducted.
MoneySavingExpert.com creator Martin Lewis says: "While the John Lewis deal may turn out to be a good investment, unlike savings, you have to understand the risk that you may not get your money back. So it is unsuitable for people who want to put their cash somewhere with 100% safety and earn interest.
"It's a very simple equation for those saving under £85,000. Are you willing to trade in an extra 0.4% of annual interest with the best savings bond for 2% a year worth of John Lewis vouchers, and risk you won't get your money back?"
A John Lewis spokeswoman says: "Although we have not used the term 'savings bond' in any of our marketing material we will make sure all our future communications make it crystal clear this is an investment product, not a savings bond."
Further reading/Key links
Top deals: Top Savings, Cash Isas, Isa Transfers