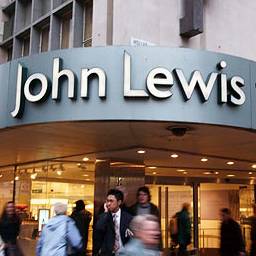 John Lewis has launched a never-ending refunds policy.
This replaces the previous 28-day term within which the department store would accept returns, and means there is no time limit on when you can take items back if you don't need them, as long as they're in good condition (see the Consumer Rights guide).
Many people wrongly assume you have a legal right to take items bought from a shop back, but this is only the case when something is faulty. Therefore, the John Lewis promise goes well beyond what is required by law.
So how exactly does the refund policy work?
What can I take back?
The key condition is that goods are returned "in the best possible condition".
Personalised goods; perishable goods (such as flowers and food); and unsealed CDs, DVDs, other recording media, software or videos are excluded from any refunds unless they are faulty or not as described.
The state of the packaging is not an issue, as long as the product itself is in good condition.
Martin Lewis, MoneySavingExpert.com creator, says: "I wonder if John Lewis knows what it's let itself in for.
"I wonder if we'll see a spate of people in John Lewis suits over the summer wedding season sitting carefully, only drinking white wine, with their fingers crossed they'll be able to take it back."
How much do I get back?
You are given a full refund, including delivery charges.
However, if you are only entitled to vouchers (see below) these will be to the value of the selling price at the time of return. So if you buy a £400 laptop that drops in price to £350 when you return it, you will get £350.
How are refunds paid?

If you pay by card, the refund will be on the card. If in cash, the refund will be in cash.
What evidence do I require?
To get a cash refund you must have the original till or gift receipt, order confirmation or delivery note.
If not, you will get gift vouchers. If you're in this boat try to bring some proof of purchase such as a credit card bill to be safe, though John Lewis's terms and conditions do not state you will be denied vouchers if you don't have proof.
What if I bought something months ago?
The never-ending refunds policy is retrospective so applies to any purchase you've ever made at John Lewis, as long as you meet its criteria.
What are my legal rights?
John Lewis's policy is at its discretion so you are not legally entitled to a refund if there is nothing wrong with the purchase.
By law, you can take items back if they are not as described, of poor quality or if they don't last a reasonable length of time (see the Consumer Rights guide for full details).
In addition, when purchasing something online or by phone, under the Distance Selling Regulations, you are entitled to a full refund, including delivery charges, if you request one in writing within seven working days of receipt.
Further reading/Key links
Know your rights: Consumer Rights, Section 75
Cut costs: High Street Haggling, Cheap Online Shopping