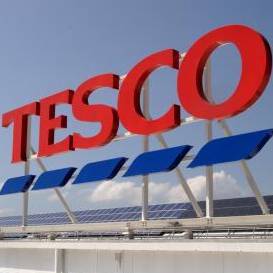 Tesco has changed the conditions of its price match guarantee against rival Asda in an attempt prevent shoppers using a loophole by buying items simply to get money back, which made some customers hundreds of pounds each.
The supermarket giant will pay you double the difference if a basket of shopping you buy in-store or online would have been cheaper at Asda. This is paid in Tesco vouchers.
The previous limit was £100 in vouchers per month. But after many shoppers reported being able to identify high value items that were far cheaper at Asda and snapping them up to earn double the difference, Tesco added an additional clause first thing yesterday morning to limit the vouchers paid to £20 per shop.
In addition, Tesco has removed a section on its website that allowed you to view the price of Tesco items against equivalent Asda items before you shopped. It says this will be reinstated next week.
One MoneySaver used the site to identify alcohol, laundry products and pet food that was much cheaper at Asda. He spent £126 at Tesco, on a shop that would have cost £81 at Asda. So he got double the £45 difference as a £90 Tesco voucher.
When does the cap apply?
The extra cap – to sit alongside the £100 a month limit – affects anyone who uses or used the guarantee from yesterday but is not retrospective.
So anyone still to claim on items bought on Wednesday or earlier won't be caught by it.
However, some shoppers who already had vouchers ready to collect from the Tesco website say they had dropped in value to £20 yesterday.
The MoneySaver mentioned above reported seeing what was the £90 voucher online turned into a £20 voucher yesterday afternoon, though a few hours later this was rectified.
Tesco says this was a technical problem and anyone affected should have their original voucher amount ready to print off. It is understood fewer than 1,000 shoppers are affected by this.
MoneySavingExpert.com money analyst Dan Plant says: "Tesco can obviously make any changes it likes to its own promotion.
"However, instead of watering down the deal, it would be nice to see Tesco reduce all prices to match Asda, rather than complain about people making money by using the original offer's terms and conditions."
A Tesco spokeswoman says: "We were made aware via web forums that PriceCheck might not be being used for its genuine purpose by a small number of people.
"Having looked into it, we've taken some steps to protect the initiative. We have now placed a cap of £20 on any refund entitlements.
"The vast majority of refunds have been nowhere near this figure."
How do you get money back?
Follow this step-by-step process to see if you qualify:
Customers must save their Tesco receipt.
Visit Tesco Pricecheck website and click on 'check my shopping'.
Enter the range of numbers at the bottom of the receipt (see Tesco's explanation of the numbers) and your email address. If it was an online purchase, also enter your postcode.
Claims must be made within 28 days of purchase or within 28 days of delivery, if bought online.
Tesco will reply with an email within 36 hours with a link to the comparison results. Clicking on this link shows whether or not the shop was cheaper than Asda.
If Tesco was more expensive, it will give a voucher by email for double the difference.
There is a maximum £100 per month that Tesco will issue in vouchers, with a new additional limit of £20 per shop.
What's the catch?
The price guarantee is only available on comparable grocery items that are either exactly the same or of similar quality.
They musn't differ by more than 10% in size, weight and volume. Other items cannot be used in the price comparison.
In addition, items bought at Tesco Express, Tesco petrol stations and Tesco Homeplus stores are excluded from any comparison.
How do I use my voucher?
You must print the voucher out if using it in a store or quote the code if used online.
To use it, you must have the original receipt with you.
Vouchers cannot be used on the lottery, fuel, tobacco, infant formula, Tesco cafés, Tesco pharmacies, gift cards and mobile phone top ups.
Further Reading/ Key Links
Cut costs: Supermarket Shopping Guide, Cheap Online Shopping