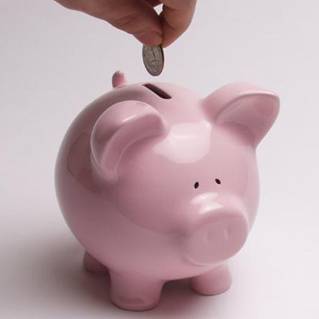 British banks should ring-fence their retail businesses from investment banking operations to protect savers' deposits under proposals outlined by the Independent Commission on Banking (ICB) today.
The interim report also outlines measures to help the current account switching process such as forcing banks to transfer accounts within seven working days and introducing portable current account numbers so there is no need to transfer direct debits.
MoneySavingExpert.com was involved in the process as creator Martin Lewis was part of the panel that helped the commission form its opinion.
Below are the key recommendations on protecting savers' deposits:
Ring-fencing banks' retail and investment arms by having different subsidiaries within each group carrying them out, rather than breaking banks up. At present, savers' deposits over the £85,000 per person guarantee they get could be at risk if a bank hit trouble if its risky investment strategy went wrong and it subsequently went bust.
If a bank went bust, claims from consumers should be prioritised ahead of other unsecured creditors.
Tougher requirements for banks to hold more cash aside as a cushion to limit taxpayer exposure.
Key Points
7-day current account switching proposed
Banks' savings and investment arms to split
Consumers to get portable account numbers
And the key proposals to improve competition in the banking sector are:
Greater transparency so customers can better compare the products on offer.
Mandating a set time period within which banks should transfer accounts, with seven working days a suggested target.
The creation of a redirection system to transfer debits and credits from the old account automatically to the new account without inconveniencing the customer.
Beyond improvements to the existing system (above), customers would keep their existing account number when transferring so they don't need to transfer direct debits and standing orders.
The future Financial Conduct Authority (which will be one of the replacements for city watchdog, the Financial Services Authority, next year) should have a clear duty to promote competition.
In addition, the ICB also wants Lloyds Banking Group, formed after Lloyds TSB bought Halifax/Banking Scotland (Hbos) in 2008, to sell off more of its assets amid concerns it is too big and is therefore stifling competition.
The ICB makes clear it believes Lloyds should offload more than the 600 branches and parts of its mortgage business being stripped from its operations under current European measures to address competition concerns.
Head of the review Sir John Vickers says the decision to allow Lloyds to merge with Hbos had been a mistake though the commission stopped short of saying it should be undone.
Vickers says of the proposals: "These are far-reaching reforms - if reforms of this kind were implemented, this could be transformative."
Final recommendations by the commission, which was established last June by the Treasury, will be published in September.
Deputy Prime Minister Nick Clegg "warmly welcomed" the interim report, saying it confirms that the "status quo is untenable".
"It is based on the insight that many people share, which is that it is not right to have very high risk and very low risk banking activities so intertwined so that when something goes wrong it is the taxpayer that picks up the bill," the Liberal Democrat leader says.
The British Bankers' Association (BBA) says the sector supports improving stability, but calls for consideration on where the ICB's recommendations fit in with current raft of changes already being discussed at a national and international level.
"The ICB's interim report contains a number of very significant options and it will take time to carefully consider the costs involved and the economic impact on the wider economy," it adds.
Further reading/Key links
Top accounts: Best Bank Accounts, Top Savings, Top Fixed Savings
Stay safe: Safe Savings
Correct bank errors: Financial Fight-Back