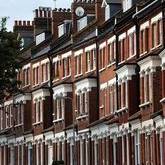 A small jump in the number of mortgages approved in February was driven by an increase in the number of first-time buyers, figures reveal today.
The total number of mortgages increased in February, up 8% in volume to 32,000 and 5% in value to £4.6 billion, the Council of Mortgage Lenders (CML) says (see the The Remortgage Guide guide).
First-time buyers made the largest contribution with 12,400 mortgages worth £1.4 billion, a 13% increase in volume from January.
However, total mortgages were down 12% year-on-year, in both value and volume, the CML adds.
Bob Pannell, CML chief economist, says: "The February fall in lending compared to last year was despite the fact that lending in the early months of 2010 was itself depressed following the end of the earlier stamp duty concession.
"But research suggests cash purchases have remained steady since the credit crunch, indicating that the housing market may be holding up better than the low mortgage lending levels suggest."
Remortgage lending increased in February, the CML adds, up 5% in volume to 24,300 loans worth £2.9 billion.
As well as a rise in first-time buyers, the number of home movers increased as well, up 6% to 19,900 loans.
First-time buyers typically borrowed 80% of their property's value and borrowed 3.11 times their income – the lowest income multiple since August 2009.
Uncertainty surrounding the timing of possible interest rate rises has seen a gradual shift back to fixed-rate products – with 57% of all mortgages at a fixed rate, up from 52% in January.
Policymakers at the Bank of England held interest rates at a historic low of 0.5% for the 25th month in a row yesterday but as inflation continues to soar the likelihood of a rate hike in the near future is becoming increasingly likely.
Further reading/Key links
Mortgage cost-cutting guides: The Remortgage Guide, First-time Mortgage Guide, Cheap Mortgage Finding, Ditch My Fix?