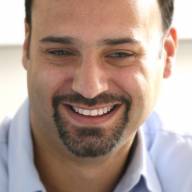 Andrew Montlake (right), communications director at broker Coreco, discusses first time buyers' options in light of the planned Firstbuy scheme, to launch later this year.
It is hard not to feel sorry for the current crop of beleaguered property-owning wannabes that are today's first time buyers.
They have grown up in a society where getting on the property ladder is expected.
But the recent financial chaos has swept away the easy credit that enabled great numbers to achieve property-owning dreams.
While no one wants a return to the days where all you needed to borrow vast sums was a smile, the barriers facing today's first timers seem too high.
Glimmer of hope
The good news is that there is a light at the end of a very long tunnel for those with property-owning aspirations.
Mortgage lenders are beginning to relax slightly and there is now a smattering of products available for those borrowing 90% of their property value, with at least one lender offering 95% loans, though they cost more than loans where the buyer has more equity.
While the cost of these deals may seem expensive compared to the all time low base rate, historically speaking, these are well-priced.
Relying on lenders to return to the market, however, while it will happen over time, does not solve the issues now.
This is why the Government has been keen to press through shared ownership schemes, such as Firstbuy.
Under a typical shared ownership plan, housing associations allow you to buy a percentage of the property, say 25% or 50%, and rent the balance until you can afford to buy the rest in stages.
The deposit the buyer needs therefore drops to 5% as a mortgage can be arranged for the remainder.
Firstbuy works along the same principle where those who qualify (with a household income of less than £60,000 a year) will be eligible for an equity loan worth up to 20% of the value of a new build property, jointly funded by the Government and house builder.
Therefore, a 75% loan-to-value mortgage can be taken for the remainder, qualifying for a better rate.
While the equity loan itself is interest-free for five years (interest charged at 1.75% in year six, RPI inflation plus 1% after), the real kicker is that when selling you will have to hand over 20% of the market value.
Critics of the scheme, and they have a point, argue that you could still find yourself in negative equity or not be able to afford to give away 20% to move, especially as there has always been a premium for new build properties that sometimes seems unjustified.
While these schemes will assist some buyers, the reported £250m made available will not last long.
Government should do more
More should be done to help rather than pushing people down the shared equity route. Scrapping stamp duty for all first time buyers permanently would be one small step, whether or not the price is below £250,000, which is the exemption they currently get.
In the meantime, first time buyers need to have a sensible approach to saving.
I would always recommend at least a 10% deposit and the act of sacrificing something or curbing your lifestyle to save for this is good practice for dealing with additional costs that owning a home brings.
Many clients say they will change their lifestyle to spend less once they own a property, but doing it before could make a difference to the deposit.
It may even make some people realise they are not ready or prepared to make the commitment and save a lot of pain and regret.
What is of utmost importance to any first time buyer is to get independent advice.
A mortgage is a full commitment and spending the time to go through your budget, make sure you understand the differences between the products available and how the costs can change over time makes a real difference.