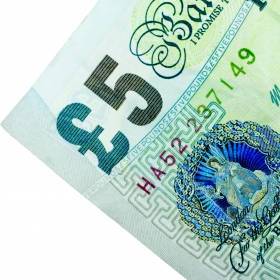 A major building society has been fined £1.4 million and must pay £51 million compensation to customers after it mis-sold investment products in collapsed firm Keydata Investment Services.
The Financial Services Authority says Norwich and Peterborough Building Society failed to ensure the Keydata products were suitable for the 3,200 customers it advised over a three-year period, despite its own compliance team raising concerns.
The watchdog found the group failed to properly assess the financial circumstances of many of its customers, often designating them as having a higher tolerance of risk than was appropriate.
Some customers were moved out of low-risk products, such as savings accounts, into investments that put their capital and income at risk. Many of these people were either approaching retirement or had already given up work, and could not afford to lose their money.
When Keydata went bust in 2009 their cash was lost.
N&P has agreed to make £51 million in payments to customers who bought a Keydata policy after receiving advice, the majority of whom are based in East Anglia and Lincolnshire.
The payout will cover people's initial investment and interest, but any income or other payments they received from their policy will be deducted.
Society failed
Tracey McDermott, FSA acting director of enforcement and financial crime, says: "N&P failed in its basic duty to provide suitable advice to its customers, despite an internal compliance report pointing out that there were problems as early as 2007.
"Firms cannot treat customers fairly unless they pay attention to their financial circumstances and attitude to risk when they make recommendations. This is the only way to prevent widespread mis-selling like this."
Gordon Horsfield, chairman of N&P, says: "We are very sorry for the hardship and anxiety customers have suffered."
In June 2007, N&P carried out a review after it realised that Keydata products formed 30% of all the investment products it had sold during the first three months of the year.
The society's compliance team produced a report flagging up concerns about the suitability of advice that was being given to customers, but no action was taken and the level of Keydata sales remained high.