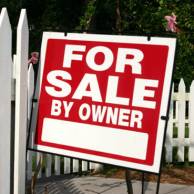 Home repossessions have jumped by 15% during the early part of this year.
A total of 9,100 properties were taken over by lenders during the first quarter, 15% more than in the previous three months, according to the Council of Mortgage Lenders.
The increase has been driven by high unemployment, with the latest figures showing 2.48 million people are out of work, as well as rising living costs, higher taxes and muted wage growth.
Although the number of people who lost their homes was 10% lower than in the first quarter of 2010, the CML expects repossession numbers for the whole of 2011 to be higher than last year at 40,000, up from 36,300, as households continue to face a squeeze on their budgets.
Paul Diggle, property economist at Capital Economics, says: "Against a backdrop of subdued wage growth and a weakening labour market, the rise in mortgage possession cases seen in the first quarter of the year is unlikely to be the last.
"It's plausible that, by the end of next year, both arrears and possessions surpass the peaks reached during the recession."
Drop in arrears
However, there was a further fall in the total number of people who were behind with their mortgage, with this dropping for the seventh consecutive quarter.
Around 166,900 homeowners were in arrears of at least 2.5% of their outstanding loan at the end of March, the lowest level since the third quarter of 2008, although there was a slight rise in the number of people who had arrears of more than 10%.
Repossession levels have remained lower than expected during the economic downturn due to a combination of low interest rates, Government support schemes and increased forbearance by lenders.
Michael Coogan, director general of the CML, says: "Looking ahead, the financial position of many households is likely to be stretched for some while, and some will inevitably find themselves in difficulty.
"Lenders have a range of options to nurse borrowers through temporary problems, but will clearly need to be mindful of the regulator's concern that too much forbearance may be as bad as too little."
Court orders up
The Ministry of Justice also released figures today which showed that repossession claims issued in courts in England and Wales rose for the third consecutive quarter during the first three months of 2011.
A total of 20,034 claims were issued, on a seasonally-adjusted basis, 3% higher than for the previous quarter and 8% higher than during the same period of 2010.
These led to 14,568 repossession orders being made, unchanged from the previous quarter and 2% up on a year earlier. Around 48% of the orders were suspended.
The North East and North West had the highest number of mortgage claims and claims leading to orders per 1,000 households, reflecting concerns that the economic problems and government spending cuts are hitting northern regions the hardest.