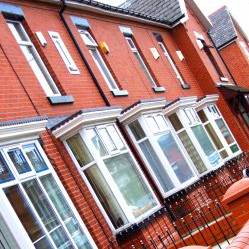 House prices resumed their downward trend during April as the property market remained volatile.
The average home lost 0.2% of its value during the month, leaving it costing £165,609, according to Nationwide Building Society.
The fall follows two consecutive months during which prices rose, although property values have dropped in three of the previous six months, showing the current unsettled state of the market.
Robert Gardner, Nationwide's chief economist, says: "It is not unusual to see a pattern of modest monthly increases and decreases when the market is fairly static, as has been the case since last summer."
But he adds that there is little evidence to suggest house price falls will accelerate in the coming months, despite the fragile state of the economy.
He says: "Nevertheless, a strong rebound in the market remains unlikely, as the recovery is still expected to remain modest by historic standards.
"In our view, the most likely outcome is that house prices will continue to move sideways or drift modestly lower through 2011."
The latest monthly drop left house prices 1.3% lower than they were in April 2010, the biggest year-on-year decline since January.
But the quarter-on-quarter change, which is often seen as a smoother indicator of market trends, showed a 0.6% rise during the three months to the end of April, the highest level since July last year.
Figures released by the British Bankers' Association last week showed the number of mortgages approved for house purchase had risen to an eight-month high in March, as activity in the property market showed signs of picking up.
But at 31,660, the figure was still well down on the 70,000 to 80,000 approvals a month that are considered to be consistent with a stable housing market.