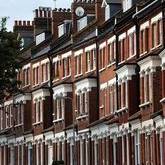 House prices edged ahead by 0.3% during May as the property market continued to trade sideways, figures show today.
The rise, which offset April's 0.2% fall, left the average home at £167,208 – 1.2% less than a year earlier, according to Nationwide Building Society.
Robert Gardner, Nationwide, says: "Overall, the modest pace of house price growth in May suggests the property market is continuing to mirror the lacklustre trends evident in the wider economy."
The quarter-on-quarter change, which is generally regarded as a smoother indicator of housing market trends, was broadly stable, with prices rising by 0.6% during the three months to the end of May, compared with a 0.7% rise during the previous three-month period.
House prices have now risen during five of the past 12 months, according to Nationwide, while they have remained unchanged in three of them and fallen in four, as the market struggles for direction.
The group says that, while the economic outlook remained uncertain, house prices are likely to trade sideways for the rest of the year.
Halifax reported a 1.4% price slide during April, while the Council of Mortgage Lenders said lending levels dived by 14% compared with March.
Ed Stansfield, chief property economist at Capital Economics, says: "The latest rise in the Nationwide house price index adds to the impression the market is struggling for direction and that the second leg of the house price correction is likely to be a slow, drawn-out affair.
"With official interest rates unlikely to rise this year or next, barring another major economic or financial market shock, the pace of further house price falls both this year and next is likely to remain more moderate than in 2008."