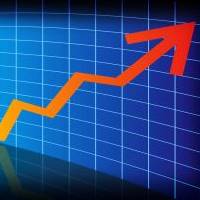 The rates charged on small loans have reached their highest level for more than a decade despite interest rates being at a record low, figures show.
Banks and other providers are charging average interest of 12.7% on a £5,000 loan, up from 8.6% before the credit crunch struck and the highest level since May 2000, according to financial information group Moneyfacts.
The group blames the hike on the increased risk of people defaulting on the loans, as household finances remain stretched.
It adds that lenders had previously offset the cost of low loan rates by selling controversial payment protection insurance (PPI) alongside them.
But not only does the industry now face a £7 billion to £9 billion compensation bill for mis-selling cover, but many banks no longer sell it which could be the reason for the higher rates.
Michelle Slade, from Moneyfacts, says: "Unlike on a mortgage, there is no security a personal loan debt will be repaid.
"In a market where household finances are being stretched, the risk of customers not repaying the loan increases and this is passed on to customers through higher loan rates.
"A few years ago lenders offset low loan rates by recouping revenue through PPI, but recent judgments mean this is no longer possible."
She adds as advertised loan rates are only offered to around half of all applicants, many customers could find themselves being offered even higher rates.
Soaring costs
The group points out the most expensive current £5,000 loan over three years is £1,194 more than the cheapest.
The Bank of England, which monitors a slightly different range of lenders, said earlier this month that interest rates on £5,000 loans hit a record high of 15.58% during April after soaring by a massive 3.2 percentage points during the month - the biggest monthly change recorded since it first began collecting the data in 2005.
But there is better news for people looking to borrow higher sums, with average interest rates on loans of more than £10,000 falling for the fourth consecutive month during April to 9.01%, according to the Bank.
Moneyfacts also reports lower loan rates for people borrowing £10,000 or more, at an average of 8.95%, down from 9.77% a year ago.
It says lenders are currently focusing on this area of the market, making it highly competitive, and are using higher rates on lower value loans to subsidise lower borrowing costs for people advanced at least £10,000.