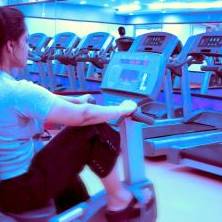 Tens of thousands of gym-goers can cancel their contracts after the High Court ruled they are unfair.
It stated the minimum contract length and a number of other key terms in 300,000 gym contracts are now unenforceable.
Deals declared unfair are those enforced by Ashbourne Management Services Limited. It draws up membership agreements and collects payments for over 700 local, independent gyms.
They were deemed unjust last week primarily because of a combination of huge contract lengths that exceeded 12-months, and hefty fees for cancelling early, which totalled the membership cost for the remainder of a deal. This could run into hundreds of pounds
It is not known what proportion of these contracts are active or expired.
Where a contract is still active, the consumer can wriggle out of it without penalty and opt for a better deal. Where expired, there is a slim chance of compensation.
How do I know if I'm affected?
Contracts drawn up by Ashbourne Management Services Limited will have that name on the paperwork. In some cases, the name won't be prominent, so check carefully.
What if I still have a contract?
Where a contract term was deemed unfair by the judge, it is now not binding on the user's part, according to the Office of Fair Trading (OFT), which launched the case, though users can still continue to use the gym if they wish.
The OFT says if a customer wishes to cancel their contract, they can do so immediately as long as they have one of the contracts numbered between one and ten as listed on the OFT website.
If a customer wishes to cancel their deal and they had a contract numbered between 11 and 13 (see the OFT website), they can do so provided they give 30 days' notice, and they have had that contract for more than 12 months.
John Clayton-Wright, managing director of Ashbourne, says the maximum contract length it now offers is 12 months, as opposed to 24 or 36 month contracts, which it previously offered.
What if my contact's over?
The OFT says where previous customers have paid a penalty to cancel their contract early, they have no automatic right to claim a refund.
Its advice is: "If you have paid money and do not believe it was owed, you should seek legal advice as to the circumstances of your case, and whether you would be able to get a refund."
Alternatively, you can seek advice from Consumer Direct.
Jason Freeman, a director of the OFT Goods and Consumer Group, says: "We have received many complaints about Ashbourne's contracts, and many consumers have felt pressured into paying sums they believed they did not owe.
"We are pleased that the court has confirmed these practices are unlawful, and this should bring peace of mind to many people who have fallen into the trap of signing up to these lengthy gym contracts."
The judge also ruled that where the consumer has fallen behind on payments, it was unfair to demand the full sum in many cases.
He also said most of Ashbourne's contracts did not make it clear that the consumer was contracted with the gym club, and not with Ashbourne.