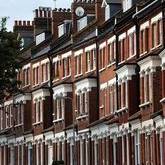 Government plans to make it easier for people to build their own home may be scuppered by buyers' struggle to get a mortgage.
The coalition hopes the 'Build Now, Pay Later' scheme, to increase the amount of land made available for house building, will bring self-building into the mainstream.
Under the initiative, owners would not have to pay for the land until they complete the property.
But potential home owners could struggle to fund the project, as most would need to take out a self-build mortgage, which is harder to get than a traditional mortgage.
For one, you need a much larger deposit. The typical maximum loan as a percentage of the value is 70% of the land price, though they sometimes stretch to 75%, according to broker London & Country (L&C). You get more to pay for the building work.
A mainstream mortgage will typically come with a 90% cap on the property value, though some stretch to 95%.
In addition, fewer lenders offer self-build mortgages than mainstream home loans. You also need to demonstrate viable plans to build the property.
David Hollingworth, from L&C, says: "There aren't as many mortgages available due to the credit crunch.
"Self-build mortgages in particular are harder to get as fewer lenders offer them and you first need to be able to prove you have properly planned the build and can afford it."
What is the 'Build Now, Pay Later' scheme?
Self-builds already account for one in five new homes each year, but the barriers and red tape people face mean the UK still has one of the lowest proportion of self-build properties in Europe.
Housing Minister Grant Shapps says the Government plans to make plots of land available on a build now, pay later basis exclusively for self-builders.
Shapps adds that he wants to see more land made available and is calling on private investors to bring forward plots and for local authorities and housing associations to show their support.
Hollingworth adds: "This scheme is positive if it is making more plots of land available as well as helping to make self-builds more affordable. However, we are yet to see how mortgage lenders will approach the initiative."
The Government will shortly announce the first publicly-owned sites to be made available to house builders, which will also include plots exclusively for self-builders.
Self-build mortgages differ from normal mortgages as money is released in stages as builders require more cash to complete a project.