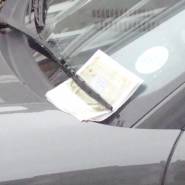 Over half of motorists who appealed against parking tickets last year won their case according to new findings released today.
A report by independent adjudicator, the Traffic Penalty Tribunal, revealed that 57% of motorists who appealed against parking tickets, officially known as Penalty Charge Notices (PCNs) in 2009/10 won their case.
However, this figure has dropped from the number of successful cases in previous years, with 62% winning their appeals in 2008/09 and 60% in 2007/08.
There are currently more than 250 councils in England and Wales that have taken on civil enforcement powers, which means they can issue parking tickets, as well as clamp or tow vehicles.
The findings also revealed there was a 15% increase in the number of appeals made, and the number of parking tickets issued also rose slightly to just over 4 million, up by around 200,000 from the previous year.
Calls for a private parking ombudsman
The tribunal also called for an independent ombudsman to be established to give vehicle owners the right of appeal against tickets issued by private car park contractors, something outside its jurisdiction.
Currently there is no appeal body or ombudsman to deal with the "increasing" number of complaints about private car parks.
Chief adjudicator, Caroline Sheppard, says: "The tribunal is receiving increasing numbers of complaints and phone calls from motorists who have been sent a document, often resembling a Council PCN, from the operator of a private car park where the vehicle has been photographed with automatic number plate recognition technology.
"These callers wish to challenge liability to pay the demand and are enquiring whether our tribunal handles such cases. We do not; nor is there as yet any other appeal body or ombudsman to deal with some apparently worrying complaints."
"Given the number of calls the tribunal receives, there is clear need to establish such a body."