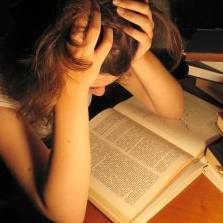 A major new initiative headed by MoneySavingExpert.com's Martin Lewis launches today to help future students and their parents tackle the myths and misunderstandings – good or bad – about the true cost of their university education under the new 2012 system.
The Independent Taskforce on Student Finance Information is made up of the National Union of Students (NUS), the National Association of Student Money Advisors, UCAS and the higher education bodies Universities UK and GuildHE, as well as being supported by many others (see Martin's student taskforce blog).
Its deputy head will be former NUS president Wes Streeting. Meanwhile, Universities Minister David Willetts has committed to full co-operation to ensure swift access and support, upon request (see the Student Loans 2012 guide).
In 2012, universities will be allowed to charge tuition fees to full time students of £9,000 – nearly three times the current level. These fees will automatically be paid for first time undergraduates by the Students Loan Company, unless students opt out.
Students need to know the facts, not the politics
Martin Lewis, MoneySavingExpert.com creator, says: "For 20 years we've educated our youth into debt when they go to university, but never about debt. For that we should hang our heads in shame. With the huge 2012 changes coming, we must ensure students understand the true cost of their education, so they can decide whether it's worth it.

"While I'm no fan of the changes, even more damage has been done by the crossfire of political spittle that's left many future students and their parents confused and scared - often for the wrong reasons.
"These changes are now happening, so we must explain the real impact on the pounds in students' pockets. I hope this initiative will spread unbiased, best-of-breed apps, websites, speakers, video, print publications, ambassadors and more."

Willetts says: "This independent group has the expertise and reach to communicate to a huge number of prospective students, families and teachers, as well as to universities. I strongly back this new initiative.
"The group will be well resourced by the sector and we will be listening to what it says. I thank all those who are coming together from a wide range of organisations to help ensure the public have the facts."
Streeting says: "I'm prepared to play my part, as a longstanding campaigner against tuition fees, to ensure we dispel any lingering misunderstanding about tuition fees and student finance."
Nicola Dandridge, chief executive of Universities UK, says: "We must put to one side the debates about the rights and wrongs of the new fees system and focus on the facts. The politics of tuition fees have hampered the efforts of universities to get the facts out there about student finance."
The facts on student finance 2012
We've written a major new guide Student Finance 2012: 20 Key Facts. Here's a brief summary:
The changes ONLY hit new September 2012 undergraduates. The new maximum £9,000 tuition fees for full-time students are only for new 2012 starters. Existing students and 2011 starters stay on the current system, with fees at a maximum £3,465.


You don't need the cash to go to university. Fees are automatically paid by a Student Loans Company loan. There are loans for living costs too.


You only repay if earning over £21,000 & it wipes after 30 years. Full time students' repayments start the April after graduation, taken by employers like tax (so no debt collectors chase), at a rate of 9% of everything over 21,000. If there's debt after 30 years it disappears, so if you never earn over the threshold, you'll never repay a penny.


Repayments are £540/year LOWER than now. Current graduates repay 9% of earnings above £15,000. The new threshold's 21,000 (which will rise with average earnings), so future graduates will initially have more disposable income.


You will owe money for LONGER and may pay a lot MORE. Under the new scheme, as you repay less each year, the original debt's bigger, and you pay higher interest, it'll take MUCH longer to repay the loan than now.


Monthly repayments are the same, whether fees are £6,000 or £9,000. The course fee size doesn't impact monthly payments as they're set at 9% of earnings above £21,000, although it could mean repaying more in total.


Many will NEVER pay it all back. Many starting even on £25,000 salaries won't repay all owed within the 30 years, meaning you repay for much of your working life. The slight silver lining is it means for many there's no increased total cost by doing a £9k course than a £6k course.