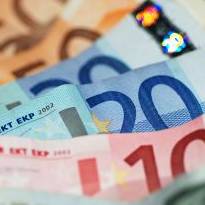 Chancellor George Osborne welcomed the new bailout package for Greece, commending eurozone leaders on their "decisive economic action".
He stressed to taxpayers that the Government had delivered on its promise to keep the UK out of the bailout.
But he said Britain had a "huge interest" in a stable eurozone and called on political leaders to make the "longer term changes needed to make the euro work".
At an emergency summit in Brussels, eurozone leaders agreed a new bailout package for debt-laden Greece worth €109 billion (£95.9 billion) with a lower interest rate and more time to pay it off.
Osborne said last night: "The first thing British taxpayers should know is that we have delivered on our promise to keep the UK out of the Greek bailout.
"But Britain also has a huge interest in a stable eurozone. Today's package from eurozone countries to support Greece is an important and positive development.
"Even more positive is the demonstration that eurozone political leaders can take decisive economic action.
"That is what they now have to sustain, not just on the details of this package, but also on the longer term changes needed to make the euro work.
"They have shown they can get a grip, now they need to keep it."
Greece bail-out
At the emergency summit in Brussels, the eurozone leaders opted to double the length of Greece's loan package from seven and a half years to 15 years and cut the interest rate to about 3.5%.
The softer lending conditions were also extended to bailed-out Portugal and Ireland in an attempt to finally ensure the stability of the single currency and stave off debt contagion from spreading to Italy and Spain.
In a joint statement, the leaders said: "We agree to support a new programme for Greece and, together with the IMF and the voluntary contribution of the private sector, to fully cover the financing gap.
"This programme will be designed, notably through lower interest rates and extended maturities, to decisively improve the debt sustainability and refinancing profile of Greece."
President of the European Council Herman Van Rompuy said the eurozone problems could only be solved at the highest level.
"We had to act quickly," he said.
"Convening this meeting focused the minds and accelerated finding a solution.
"I could not allow a difficult situation to become a dangerous one."