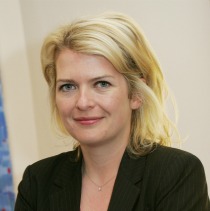 Getting a mortgage in today's harsh economic climate remains a struggle for many, says Melanie Bien, director of independent mortgage broker Private Finance.
One of the biggest consequences of the financial crisis is that it is now much tougher to get a mortgage.
Anyone who has applied for a home loan in the past couple of years will have found that lenders have much tighter affordability criteria, with many applicants rejected even though they have never had a problem getting credit before.
It is not just first-time buyers who are struggling but those who already have a relationship with a lender are finding that things have changed.
According to the Financial Ombudsman Service's latest annual report, there has been an increase in the number of borrowers who have been refused permission by their lender to 'port' their mortgage, or take it with them when they move home.
Borrowers complained to the Ombudsman that, in response to tougher lending conditions, their lender's change in affordability criteria meant they no longer met the requirements through no fault of their own.
Affordability
Today, affordability is key as lenders move away from strict income multiples in favour of a broader assessment of what a borrower can afford when calculating how much they are willing to lend.
Taking outgoings into account as well as income, lenders rightly argue that this is a more responsible way of calculating how much a borrower should borrow.
But are lenders taking affordability too far? When it comes to homeowners wanting to port their mortgage, it seems incredibly unfair that they may not be able to because their lender has tightened its affordability criteria.
The lender may be within its rights to do so but is this treating customers fairly?
Those who are refused permission to port have two choices: stay put, trapped in their home, or pay thousands of pounds in early redemption charges to get out of the mortgage.
Self-employed struggle
Other sections of the population have been heavily penalised by tighter affordability criteria. The self-employed, in particular, are finding it tougher to get mortgages as so-called 'self-certification' loans – which do not require the borrower to prove their income – have disappeared.
It is not impossible to get a mortgage if you are self-employed but you must prove your income, with lenders wanting two to three years of accounts. Those who have less than this may be able to find a sympathetic lender but the majority will have to defer their purchase for longer.
What is worrying is that affordability could become even tighter once the Financial Services Authority introduces new proposals on how homebuyers should be assessed for a mortgage.
The Council of Mortgage Lenders has warned that 2.2 million existing homeowners would be unable to get mortgages if the rules were introduced in their current form, the latest version of which will be unveiled later this month.
The main areas of concern are that the FSA proposes that lenders calculate affordability over a 25-year mortgage term, even if the actual term is longer, while ability to repay should be on a full repayment basis even if some or all of the loan is interest-only.
The problem with the FSA's proposals is that they are too much too late. The FSA wants to clampdown on the explosion in credit seen in the run-up to the financial crisis.
Clampdown
But the clampdown has already happened, with lenders tightening criteria and demonstrating far less of an appetite to lend. The result has been a dramatic decline in the level of lending, and these proposals, if implemented, would make that situation far worse.
Although the FSA should aim to stamp out unacceptable lending practices, this should not be at the expense of making it impossible for the creditworthy to get a mortgage.
When it comes to mortgages, one size really doesn't fit all.
So what next for borrowers trying to get a mortgage? Seek advice from an independent mortgage broker; check your credit file before making a mortgage application to ensure it's correct; pay down any debt on credit cards or overdrafts if you can afford to do so; and pull together as big a deposit as possible.
Views expressed are not necessarily those of MoneySavingExpert.com.