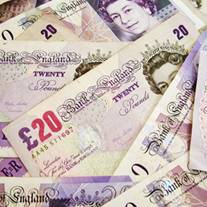 Some consumers are still reporting huge delays in trying to get through to the crucial HM Revenue and Customs (HMRC) tax credits helpline, but not to the same extent as in previous years.
To help consumers avoid those queues to ensure benefit payments are correct, HMRC has today outlined the best times to call (see below). See also MoneySavingExpert.com's Tax Credits guide on how to claim, renew or appeal.
While some still face arduous waits, our research found experiences this year are mixed, with a small majority reporting a positive outcome when trying to get through.
However, the real test is yet to come, as the 31 July deadline looms closer, especially as the hotline number was featured in this week's MoneySavingExpert.com weekly email and in various other media which is likely to drive further traffic to it.
Why do you need to renew?
Some 8 million people face the tax credit renewal deadline on Sunday week. Recipients of renewal forms only need to get in touch with HMRC if there is an error on their form or they need to report a change in circumstance (see the Tax Credits guide for info on the process).
Failing to correctly renew means benefit payments could stop, or you could be overpaid then later asked to repay cash, which you may have spent already.
When are the best and worst times to call?
Best. HMRC says the lines are least busy on Tuesdays to Thursdays between 8.30am-10am, 11.30am-1pm and 2pm-4pm.
Worst. You're more likely to face a queue any time on Monday or Friday or between 10.00am-11.30am and 5.30pm-7pm on other weekdays
HMRC says 87% of calls are being answered and the current average wait is three minutes, though "this could be longer at the busiest times".
What's the number?
You need to call 0845 300 3900.
When is it open?
The number is available 8am-8pm midweek, 8am-4pm this weekend and 8am-8pm next weekend.
Line hours have been extended as the helpline is not usually open on Sundays or post-4pm on Saturdays. Only those yet to renew can use the hotline during those extended times.
What if you can't get through?
Note when and how long you tried for as evidence if there's no answer. If you do get through, it's best to note who you spoke to and what you said.
An HMRC spokeswoman says: "We apologise if customers have difficulty getting through. However, at present, almost 90% of calls are being answered and the average waiting time is only three minutes.
"We have put an extra 1,500 staff onto the helpline at this busy time to manage demand."
What are people's experiences?
A straw poll conducted by MoneySavingExpert.com on Facebook this morning showed of the first 50 responses to indicate a positive or negative experience in trying to get through, 30 were good and 20 were bad.
Last year, we were inundated with complaints prior to the deadline from many who simply couldn't get through at all, putting their payouts at risk.
This time, most of those unhappy can at least get through, but only after long waits, sometimes over 30 minutes. However, there are still some, albeit fewer, reports of people unable to speak to an adviser at all.
Some negative comments on Facebook include that from Mark Smith, who wrote: "Took us 3 attempts this year. 1st time cut off after 40 minutes, 2nd time on hold for 30 minutes then told the systems were down so we would have to call back another day.
"3rd tome took about 50 minutes but eventually updated our records."
Joanne Drew added: "They are a joke. Took hours to get through then got the voice message they were too busy and to ring back later."
On the positive side, Claire Holt stated: "I called last week, done and dusted within 7 mins!! Nearly keeled over in shock!!"
Rebecca James wrote: "I called twice yesterday & got thru straight away both times. Massive improvement on last year!"