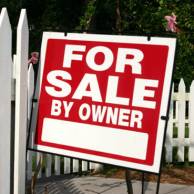 Thousands of homeowners are to be warned by taxpayer-owned banks to forget renewing their subscription to Sky TV or buying a new iPhone and instead focus on paying their mortgage.
More than 30,000 Bradford & Bingley and Northern Rock customers will receive phone calls over the next few months from UK Asset Resolution (UKAR) warning them about the possibility of them of losing their homes.
UKAR runs the £80bn of mortgages from the lending arms of the bailed out banks and is identifying customers who could get into trouble in an attempt to persuade them to change their behaviour.
Chief executive Richard Banks says: "Some people won't cope when interest rates rise, but for others there are remedies.
"They need to think about what is their most important debt. It's not the credit card, or renewing their Sky subscription, or going out for the latest mobile technology, it's their mortgage.
"They have been protected by low interest rates, but the consensus is that rates will start to rise late next year."
He adds that the UK is yet to see the impact of government spending cuts that will come in over the next few months.
UKAR says around 10% of its customers were having difficulties repaying their mortgages.
The organisation is checking with credit agencies to see when their customers are getting into difficulties with debt.
"At both Bradford & Bingley and Northern Rock Asset Management we are running a pilot and are phoning customers and asking them how things are going," Banks ads.
"We are also asking them what their plans are for when interest rates go up. Repossession is the last option for us. We want customers to look at their finances and change their behaviour."
UKAR's plan is to phone 2,000 customers a week to prepare them for when interest rates start to rise.