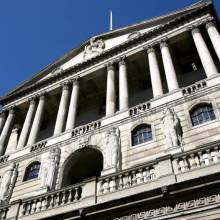 The Bank of England today announced it is holding the base rate at its 0.5% historic low for the 30th consecutive month.
That is good news for borrowers, with the price of a fixed rate mortgage now at an all-time low as lenders factor in a longer spell with rates at rock-bottom.
However, the extended period of lower lending costs spells more misery for pensioners and savers who will continue to suffer low returns on their money, at a time when high inflation is eroding the value of their deposits.