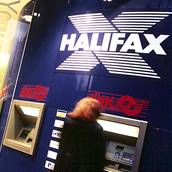 Halifax has added a gimmick to its savings range by entering savers with at least £5,000 with the bank into a monthly prize draw to win up to £100,000.
However, as the chances of winning are small, consumers are urged to focus on getting the best rate instead.
We only feature one best-buy Halifax account – a four-year fixed Isa – so many savers should plump for an alternative.
Existing Halifax customers should first check if they can get a better rate elsewhere, though some, such as those on its 3% or 3.2%-paying cash Isa (now closed to new applicants), should stay put.
For those who decide to stick with Halifax or those in the middle of a fixed rate bond they're tied into, it's worth entering the draw.
Alana Fitzpatrick, MoneySavingExpert.com money analyst, says: "This shouldn't be seen as a reason to get a new Halifax account, as it's effectively just a competition.
"As always, the best interest rate is what to look for, as this is the only guaranteed income you'll get. However, if you already have savings of over £5,000 in a Halifax account and you are best keeping your money there, you may as well enter the draw."
How the scheme works
While the deal looks similar to Premium Bond prize draws, the difference is savers are still paid the standard interest, while the chances of winning do not change based on the amount saved. Halifax says it is not changing its savings range for the prize draw launch.
However, all providers have a nasty habit of lowering savings rates quietly so always keep an eye on your account for plummeting returns.
The monthly draws begin in December. There will be three £100,000 prizes, 100 lots of £1,000 given away and 1,000 winners of £100 each.
All savers over 18 with at least £5,000 in Halifax savings accounts, including Isas, will be entered into the draw if they first register either online, by phone or in branch. The £5,000 can be spread across any number of accounts but only one entry is allowed per person.
Halifax is not disclosing the odds of winning, partly as it is unsure how many will register. Of course, the fewer people that enter, the greater chance of success for those who do.
Once registered, you will be entered into all draws while your combined balance is at least £5,000.
Anyone with a joint account will see half their savings count towards the £5,000 threshold.
Bank of Scotland savings balances also qualify though very few savers hold such accounts.
Balances in current accounts, children's accounts and Halifax Christmas Saver will not count towards the minimum balance.