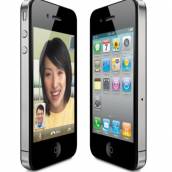 The web is awash with rumours of when the iPhone 5 will arrive.
There have been talks of leaked handsets, leaked emails with launch dates and leaked phone covers.
Some say the iPhone 5 could be available as soon as 19 September, others say later in the year, though manufacturer Apple is giving nothing away.
That said, it is not clear whether the new handset will be called the iPhone 5. It may be less of an upgrade from the iPhone 4, possibly with the name iPhone 4GS or 4S.
We don't know when it will arrive but we have listed five best guesses from some of the most trusted sources below, with links to those sites for more info.
Whatever the precise date, it seems inevitable the latest model will soon be available to usurp the current incarnation, the iPhone 4, given the sheer volume of leaks which could indicate a deliberate ploy by Apple to stimulate hype.
Rumours of the next model's features include a slimmer but bigger screen, an improved camera and the ability to pay for items using it.
One feature it will almost definitely have is Apple's new iOS 5 software, which will also be available to download to the iPhone 3GS and 4. This information has been confirmed by Apple, though the launch date is only listed as this "fall (autumn)".
The software will include a notification centre to compile texts, emails and calendar reminders; iMessage, which is a messaging system for iPhone users; and the ability to start the camera from the lock screen.