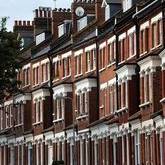 House prices edged lower last month but the overall market is relatively stable, mortgage lender Nationwide said today.
The average price of a house fell 0.6% month-on-month in August to £165,914, 0.4% lower than a year ago. Prices increased by 0.3% in July.
Robert Gardner, Nationwide chief economist, says the decline in August did not change the picture of "relative stability that has characterised the market over the past 12 months".
Nationwide says house prices actually increased 0.1% over the less volatile three-month measure, though this was lower than the 0.3% increase in the previous three months.
House prices have declined in two of the the last six months, according to Nationwide, with the last drop in April.
Gardner says sluggish demand for homes, combined with only a gradual rise in the supply of available properties, helped keep property prices stable since last summer.
He adds: "We expect this trend to be maintained over the remainder of 2011, although downside risks have increased as UK and global growth prospects have weakened."
Nationwide says it only expects house prices to fall modestly for the remainder of 2011.