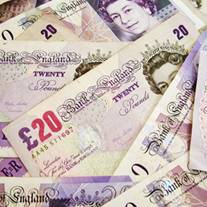 Banks should separate their investment and retail arms to help prevent a future financial crisis, the Independent Commission on Banking (ICB) said today.
In its eagerly-awaited report, the government-backed commission states UK institutions should ring-fence money deposited by the public from their 'casino' operations housed in their investments units whose losses were seen as one of the causes of the financial crisis.
The ICB calls for the changes to be implemented by 2019.
Key Points
Banks urged to separate savers' money from casino operations
Seven-day current account switching call
Greater fees transparency required
It also calls for seven-day switching of current accounts and greater fees transparency.
The report says: "Banks' unstructured combination gives rise to public policy concerns, which structural reform proposals – notably forms of separation between retail banking and
wholesale/investment banking – seek to address.
"Structural separation should make it easier and less costly to resolve banks that get into trouble.
"One of the key benefits of separation is that it would make it easier for the authorities to require creditors of failing retail banks, failing wholesale/investment banks, or both, if necessary, to
bear losses, instead of the taxpayer."
Switching target
The commission also states people wanting to change banks should be able to switch accounts within seven days.
Problems with changing a bank account were one of the longstanding competition issues in UK retail banking, it says, with the largest four UK banks having 77% of personal accounts and 85% of small business accounts.
To alter this, the commission recommends that as well as transferring an account within seven working days, banks will also have to provide "seamless redirection" of direct debits and credits from old accounts to new ones for more than a year and at no cost to customers.
The commission stops short of recommending account number portability, saying the cost and benefits are uncertain, but says this view may change in the future.
Transparent pricing
The commission adds that banks must also be more transparent on the price of products, with more detailed information on the cost of a current account on annual statements.
"Easier switching would bring benefits only if accompanied by much greater transparency which would allow consumers to make informed choices, and so compel banks to offer products that would meet consumers' needs at competitive prices," the report states.
Peter Vicary-Smith, head of consumer lobby group Which?, says: "We need a dramatically-improved switching process, a regulator which acts to promote competition and a market where banks genuinely have to compete for their customers by offering good value products and better service."