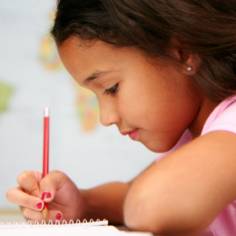 An additional 80,000 low income families are to be eligible for help with meeting the costs of childcare under plans announced today by the Government.
Rules limiting childcare support to parents working a minimum of 16 hours a week are to be scrapped from 2013 when the new universal credit is introduced.
Key Points
Childcare changes come into force in 2013
80,000 more families eligible for help
Government hopes to give parents more flexibility to work
Ministers say the payments, costing £300 million-a-year, should make it easier for parents from an estimated 80,000 households find work.
However, Labour warns the move would do nothing to help thousands of families struggling to make ends meet as a result of the cuts to childcare support in last year's comprehensive spending review.
The announcement was made jointly by Deputy Prime Minister Nick Clegg and Work and Pensions Secretary Iain Duncan Smith.
It comes at a time when David Cameron and the Conservative half of the coalition have been under fire over their attitudes towards women.
Flexible working hours
Duncan Smith says the change will help parents to work the hours that suited their families.
"We are determined to help more parents take their first steps into work, but under the current minimum hours rule parents are trapped in state dependency without the childcare support they badly need - providing yet another barrier to work," he says.
"Under universal credit more people will receive support for childcare than they do now. Parents will be able to work the hours to suit their families and receive the childcare support they deserve."
Clegg says: "Childcare support is vitally important. It's a lifeline for families up and down the country, particularly for mums who want to get back into work, maybe for just a few hours a week after they've had children.
"We all know how difficult it is sometimes to juggle family and work but this is really good news, especially for lone parents and mums up and down the country.
"I want to ensure that this coalition Government is there for families of all shapes and sizes and help them with the difficult daily juggling act between family and work."
Under the plans, families will be able to recover 70% of their childcare costs, up to £175-a-week for one child and up to £300 for two or more children.
MoneySavingExpert.com view
MoneySavingExpert.com creator Martin Lewis says: "My mantra has always been if you're a single person who works more than 16 hours a week, or a couple who both work more than 16 hours and you earn under £40,000 and pay for childcare – check out if you're eligible for childcare tax credits."

"Whenever I say it I've been met with frustration by part time workers who are slightly short of the hours. So this change should be beneficial to help make work pay a little more for many of them."