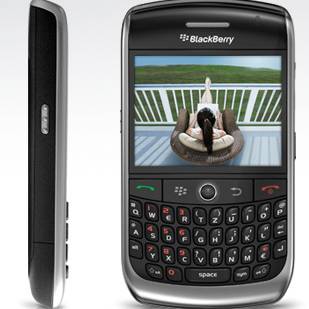 BlackBerry users will be given a selection of free apps as compensation for blackouts last week that left millions unable to access emails, BlackBerry messenger and the mobile internet.
Research in Motion (RiM), which makes the smartphone, says the "premium apps" will be worth more than $100 (£64) in total.
They will be available to customers from Wednesday on BlackBerry App World, the firm's app store, until the end of the year.
The full list of apps has yet to be announced, but RiM's website lists some of those that will be available, which so far largely include 'fun' apps, such as games.
However, not everyone is impressed. Becca Talbot, MoneySavingExpert.com consumer products analyst, says: "Offering these apps won't seem like much to the millions of BlackBerry business users, who probably don't use their phone for games or photo editing, and rely heavily on their handset for work.
"As a BlackBerry user myself, who pays a premium each month for use of the BlackBerry network, I am disappointed by the compensation offered for almost a week of disruption."
RiM chief executive Mike Lazaridis says: "We truly appreciate and value our relationship with our customers. We've worked hard to earn their trust over the past 12 years, and we're committed to providing the high standard of reliability they expect, today and in future.
"We are grateful to our loyal BlackBerry customers for their patience. We have apologised to our customers and we will work tirelessly to restore their confidence."